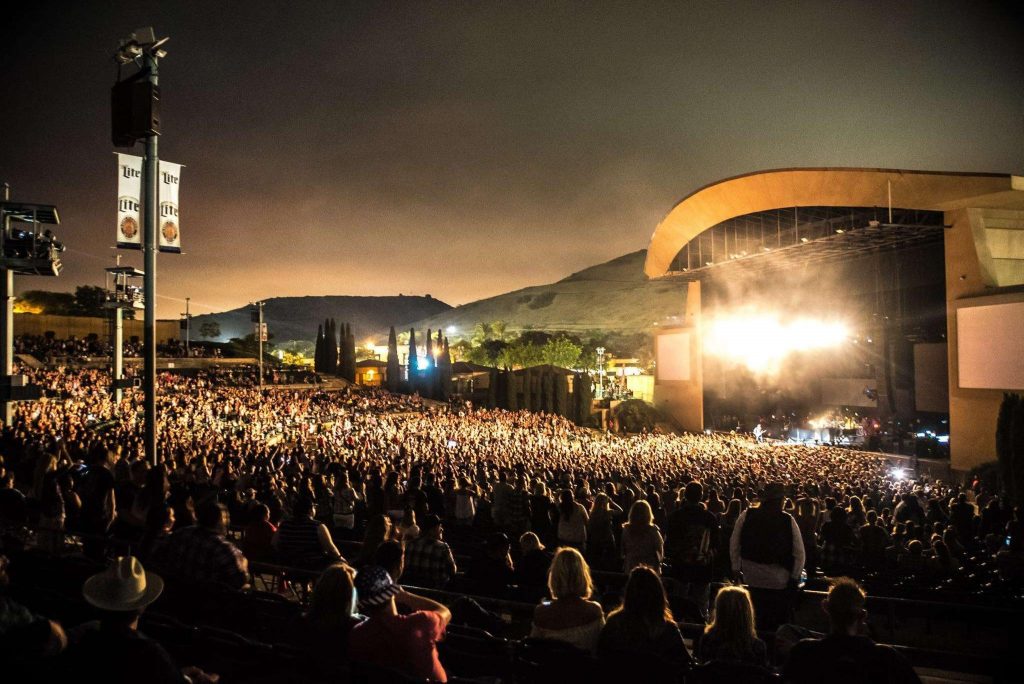 The North Island Credit Union Amphitheatre was the first venue of its kind in San Diego, and has served as one of the community's most popular destinations since opening. It's formerly been known as the Coors Amphitheatre, Cricket Wireless Amphitheatre, Sleep Train Amphitheatre, and Mattress Firm Amphitheatre, but regardless of who's claimed the moniker, this concert venue has hosted an incredible assortment of first-rate international talent. Here's a look into its history.
1. It used to be farmland.
The 72 acres that currently house the amphitheater were open fields once upon a time, then they became a dairy farm, and finally they've been developed into an industrial park. Now the venue sees shows by everyone from Santana and Van Morrison to Third Eye Blind.
2. It's a U.S. venue… but barely.
The North Island Credit Union Amphitheatre is located just a mile north of Tijuana, and aims to attract concertgoers from Mexico as well as the U.S.
3. It has hosted over 20 years of entertainment.
The venue's first concert took place in 1998 and featured a double bill of Hall & Oates and Chicago. In 2018, it celebrated its 20th anniversary with a weekend that featured Brad Paisley, Thirty Seconds to Mars, and Jeff Beck.
4. People really come out for these shows.
The venue hosts a ton of sold-out shows; its first was the Spice Girls in 1998, within months of opening. We recommend coming early to find a solid parking spot in one of the seven lots.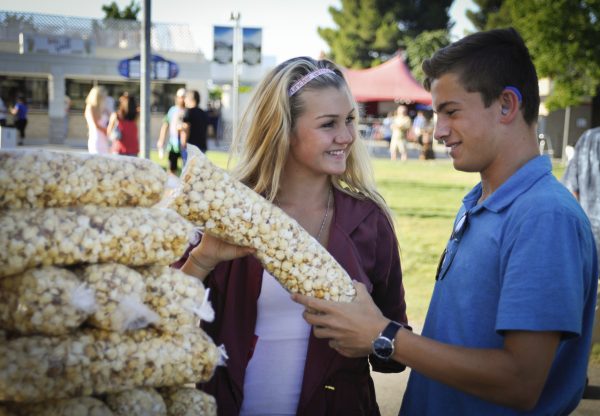 5. Come hungry (and thirsty).
There are plenty of food and drink options. Brands love this venue, because it attracts such a wide range of people. Some of its partnering corporations are California Pizza Kitchen, Crown Royal, Pepsi, and El Yucateco. Whatever your appetite is, it'll be satisfied.
6. Thanks to the SoCal weather, the season is long.
With both reserved and open lawn seating, this is a prime space for outdoor jams during its open season, which lasts from April through October.
7. Make a day of it.
Before catching a killer show, hit the adjacent Aquatica San Diego, a family-friendly water park where you can enjoy rides, slides, pools, rivers, marine life displays, dining, and shopping.
8. Know what to bring.
You can bring small bags and purses, cameras, and even small blankets and towels to the venue—especially useful when chilling on the lawn during a radiantly sunny day (don't forget the sunscreen!). But you'll need to leave chairs, alcohol, and outside food at home.
9. You can stay connected at the show.
Listen, we all need to check our phones sometimes. You know it and we know it. If you download the Live Nation App, you can get set up on the venue's free WiFi system, ensuring you won't miss a thing while you're rocking out.
10. San Diego's hometown heroes jam here.
A lot of talented musicians have come out of San Diego, including blink-182 and Jason Mraz. And it's a treat indeed to feel the love in the crowd when one of these natives takes the stage at North Island Credit Union Amphitheatre.  
—Adam Rothbarth
Tags
You Might Like
One more place to catch excellent entertainment on the strip.
The Home of the Blues celebrates music, sports and entertainment of all kinds.
The Sooner State boasts a premier destination for sports, music and a vast array of other entertainment.