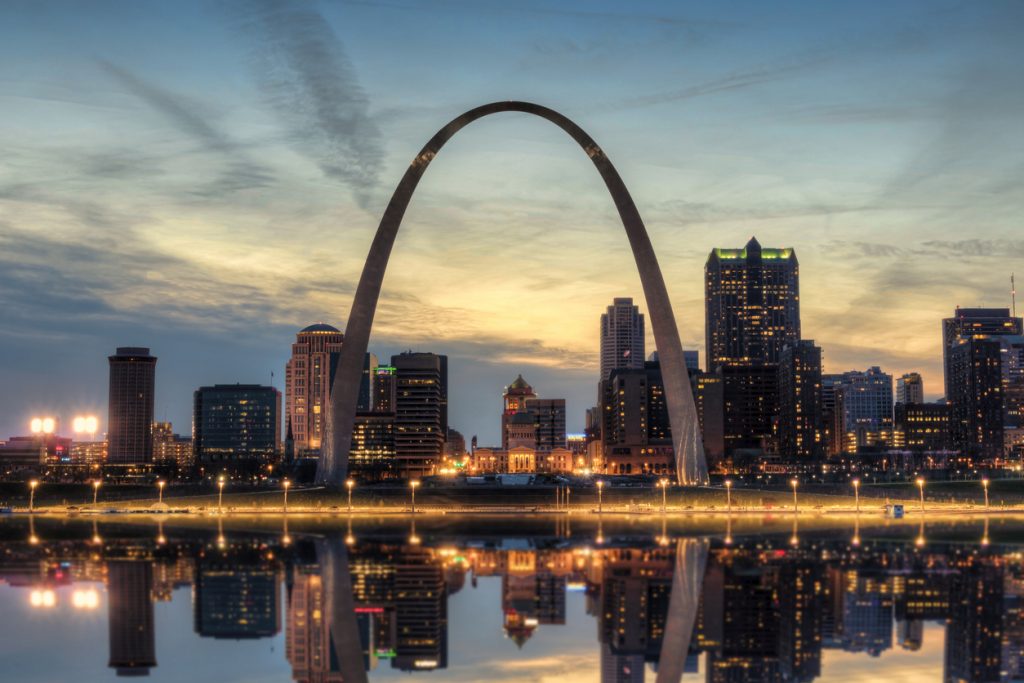 If you are interested in seeing live music at an outdoor venue in the St. Louis area, look no further than the Hollywood Casino Amphitheatre. This spot has everything you're looking for in an outdoor concert forum: great sound, unforgettable performances, and an atmosphere so great, you'll be dying to return. Here are some facts you should know before visiting the Hollywood Casino Amphitheatre.
1.  The amphitheater opened in 1991.
The venue opened as Riverport Amphitheatre in June of 1991. It is technically situated in Maryland Heights, Missouri – a suburb of St. Louis.
2. It's name has changed many times.
After its original opening as the Riverport Amphitheatre, it became the UMB Bank Pavilion when UMB acquired the naming rights. Verizon purchased these rights in 2006, naming the venue the Verizon Wireless Amphitheater. In 2014, the venue owner signed a contract with Hollywood Casino, handing over the rights to the casino's sponsor, Penn National Gaming.
When booking concert tickets for the St. Louis venue, don't accidentally buy tickets in Tinley Park (unless you're up for a road trip to the Chicago suburbs). Although the Illinois location opened first, the St. Louis venue changed its name first.
4. It has a capacity of 20,000.
7,000 concert attendees can sit under the roofed area, while another 13,000 can enjoy conveniently priced lawn seating.
5. If you sit on the lawn, you can bring or rent a chair.
The chair should be low-backed so it does not obstruct the view of anyone sitting behind you. If you would prefer to rent a chair for the evening, you can do so for $7. You can bring or purchase blankets to sit on.
6. Steve Winwood was the venue's inaugural concert.
On June 14, 1991, Winwood played a set of his solo hits, as well as songs from the Spencer Davis Group and Traffic, two bands he played with in the 1960s and early '70s. Some highlights included "Roll With It," "Valerie," "Gimme Some Lovin'" and "Dear Mr. Fantasy."
7. 1970s legends Styx and REO Speedwagon recorded performances there.
In 2000, when it was still known as the Riverport Amphitheatre, these two bands created a live album, Arch Allies: Live at Riverport. Styx played some of their favorites, including "Lady" and "Too Much Time on My Hands." REO Speedwagon performed hits such as "Can't Fight This Feeling" and "Keep on Loving You."
8. Parking is included with a ticket purchase.
However, guests can purchase premium or elite parking for extra costs. These spots are closer to the venue and allow for a simplified exit strategy.
9. Tasty food: Bring your own or enjoy in-house grub. 
As long as you store food in a gallon-sized plastic bag, you can take your own snacks to shows. If you want to save some money that you would otherwise spend on concession stand snacks, this could be an economic choice. If you have a sealed plastic water bottle that is one liter or smaller, you can bring it in. But there are plenty tasty treats served at the venue, too…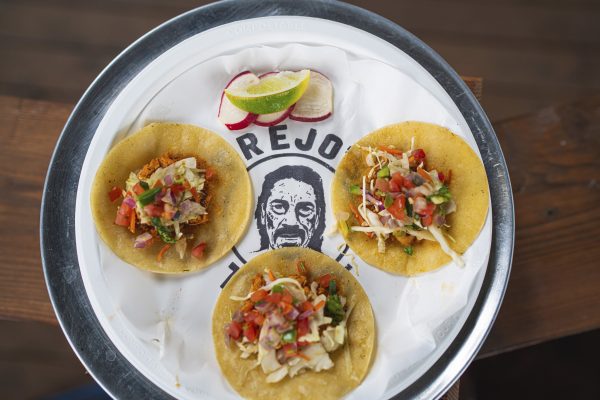 Inside, fans are treated to signature dishes from food-loving celebrities and renowned chefs from across the country, including Questlove's Cheesesteak™, named for the GRAMMY Award-winning drummer's innovative spin on the Philly classic made with Impossible™ plant-based meat. Or how about actor Danny Trejo's famous Los Angeles Trejo's Tacos, or Italian dishes from Top Chef's Fabio Viviani? Or hand-crafted gourmet hotdogs and sausages from Dog Haus or fresh pizza? And don't miss Art Bird's fried chicken, a favorite of Lady Gaga and Michelle Obama. The drinks are top-notch, too. Gulp down refreshing drinks from our brand new signature cocktail program, curated by world-class mixologist and 2014 American Bartender of the Year, Sean Kenyon.
Add some shows to your concert calendar by checking out Hollywood Casino Amphitheatre's schedule here, or in the widget below.