Step Inside: Ak-Chin Pavilion — Phoenix, AZ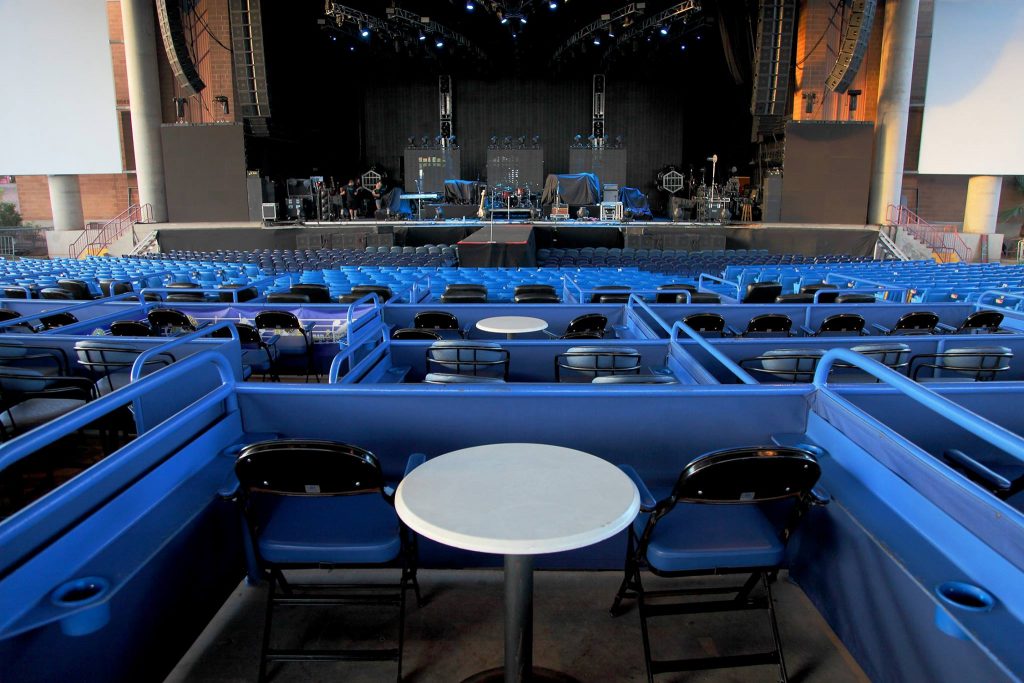 The beautiful thing about living in the desert is you can take part in a wide variety of outdoor activities all year round. No need to pack things in over the winter when temperatures sit in the balmy mid-70s during the day.
When it comes to open-air concert venues in Phoenix, nothing can touch the Ak-Chin Pavilion. The combination of environment, acoustics and atmosphere is second to none, guaranteeing concertgoers an unforgettable experience.
1. It's a musical oasis.
Although the amphitheatre is located in Phoenix, you won't find it crammed in between skyscrapers or surrounded by strip malls and shopping centers. Situated on the western edge of the city, the venue makes great use of its desert surroundings to cultivate an incredible concert atmosphere.
2. The Piano Man himself kicked things off.
Developers broke ground on the amphitheatre in 1988, but the venue didn't officially open for another two years. During that time, they doubtlessly searched far and wide for the best headliner to play the venue's first show. Being the late '80s, there was no bigger star than Long Island's Billy Joel, who was fresh off the success of 1989's "Stormfront" with hits like "We Didn't Start the Fire" and "I Go to Extremes."
3. Its fabulous lawn can't be beat.
Although there are plenty of covered pavilion seats (8,106, to be exact), the grass bowl is where it's at. The sloping lawn has been built into the surrounding hillside, giving spectators fantastic sight lines to the stage.
4. It's a headbanger's dream.
Tons of metal and hard rock acts have played the Ak-Chin Pavilion over the years, including Metallica, Nine Inch Nails and Rob Zombie. The venue has also hosted hard-hitting festivals like Ozzfest, Crue Fest, the Gigantour and the Vans Warped Tour.
5. It's been featured on several live albums.
From Green Day to Fall Out Boy, plenty of bands have showcased the Ak-Chin Pavilion's vibrant crowds and atmosphere on live albums.
6. The name remains dedicated to the community.
Unlike many other concert venues, which have corporate names, the Ak-Chin Pavilion isn't named after a company, but a people. The local Ak-Chin tribe purchased the naming rights to the venue in 2013, making it wholly unique among music venues in Phoenix, and the whole country.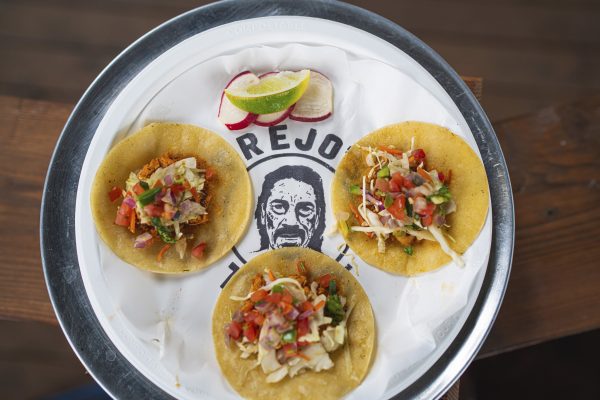 7. Tasty eats.
There are plenty of stands serving up quality food inside the venue, but you would be doing yourself a disservice if you didn't at least stroll by the rotating line up of food trucks to see what they have to offer. From classic Mexican cuisine to noodles and cheese curds, there's plenty to nosh on. Grab one of Questlove's Cheesesteak™, named for the GRAMMY Award-winning drummer's innovative spin on the Philly classic made with Impossible™ plant-based meat. Or how about actor Danny Trejo's famous Los Angeles Trejo's Tacos, or Italian dishes from Top Chef's Fabio Viviani? Or hand-crafted gourmet hotdogs and sausages from Dog Haus or fresh pizza? And don't miss Art Bird's fried chicken, a favorite of Lady Gaga and Michelle Obama. The drinks are top-notch, too. Gulp down refreshing drinks from our brand new signature cocktail program, curated by world-class mixologist and 2014 American Bartender of the Year, Sean Kenyon.
8. Driving or rideshare are a must. 
Your best options for getting to the venue are to either drive or get a lift with a ridesharing app. The good news is baseline parking is free at Ak-Chin Pavilion, and it shouldn't take long to find a spot near the gate.
9. Get VIP status with the Live Nation app.
If you're interested in VIP parking or getting access to the exclusive Lexis VIP Club, be sure to download the Live Nation Experience mobile app to see all of your upgrade options.
10. Get out and get some sun.
OK, you're in the desert. Your first inclination might be to get indoors as fast as possible and spend the day someplace with air conditioning. But you'd short yourself of the full experience if you didn't check out Phoenix's incredible natural surroundings. Camelback Mountain is an absolutely exquisite natural landmark with plenty of trails to hike.
11. Grab a drink at Four Peaks Brewery.
Every city seems to have its own craft beer scene these days, but few can hold a candle to Phoenix's burgeoning community of brewers. To see what all the fuss is about, head over to the Four Peaks Brewery in Tempe to check out what's on tap and maybe even take a tour. It's worth the trip.
The desert provides the perfect backdrop for an unforgettable concert at a venue like Ak-Chin Pavilion. Check it out next time you're in the Phoenix area.