Exclusive Interview: Rascal Flatts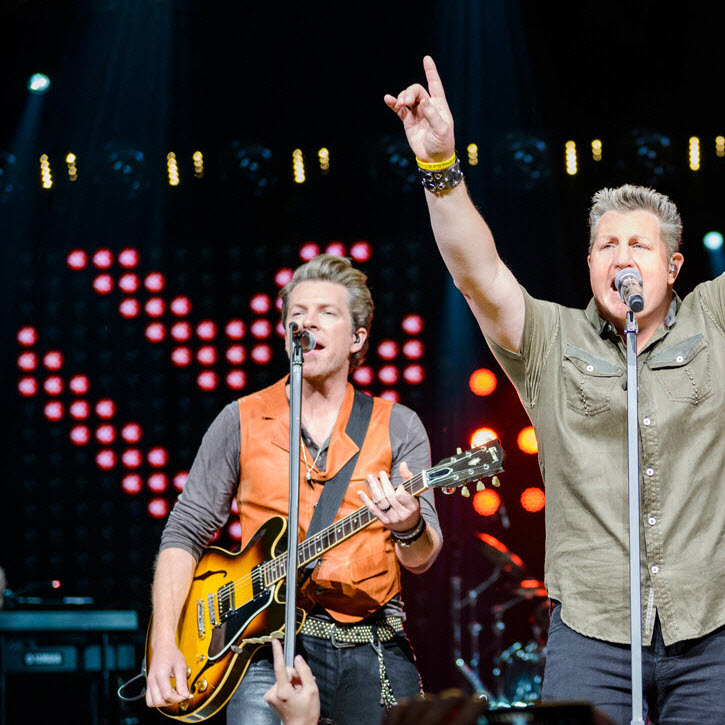 We were lucky to have the opportunity to sit down for an exclusive Q&A session with Joe Don Rooney, the lead guitarist of Rascal Flatts. Here's what happened.
Ticketmaster: 2015 marks the band's 15th anniversary, and you'll be celebrating on the road. What does the band have planned for the Riot Tour 2015 that kicks off in May?
Joe Don Rooney: We like to keep an element of surprise when it comes to launching a new tour, but lets just say we'll definitely be celebrating our 15th year as a band in a big way. We always try to make each tour different than the last, so this one will be no exception.
Ticketmaster: How does it feel to be nominated for Vocal Group of the Year at the ACM Awards once again?
Joe Don Rooney: It's hard to put into words how humbling it feels to be nominated again. You miss what you don't have and it only made us want to work harder and continue to be at the top of our game. The ACMs are always fun and we're excited to perform, this year will be really special with it being the 50th anniversary.
Ticketmaster: Are there any cities or venues you're particularly excited to play on the upcoming tour?
Joe Don Rooney: We love any time that we get to play our home states. I grew up in Oklahoma, so I'm excited to go back and play there this summer for sure.
Ticketmaster: What are three things you must have with you while touring?
Joe Don Rooney:
1. When logistically possible, my family
2. I like to play golf so I always bring my clubs with me in case there is some downtime
3. It's also pretty important I have my guitar with me! Seriously though, I feel lost without it.
Ticketmaster: What's the last concert you saw that really blew you away?
Joe Don Rooney: While we were in Las Vegas for our residency we went to see Steven Tyler play on one of our days off there. Without a doubt he is a legend, but it was just awesome to see it in his live show.
Ticketmaster: What's a band or artist you love that might surprise your fans?
Joe Don Rooney: We're all really loving Hozier right now. That might not be your typical answer to come from a country artist, but we recently incorporated a cover of "Take Me To Church" into our live set.
Ticketmaster: More and more country artists are becoming true crossover successes. What are your thoughts on this? Have you noticed a change in your fan base since starting out?
Joe Don Rooney: We've been fortunate enough that a few of our songs have crossed over and that has led to some really exciting opportunities, and it definitely introduces your music to a new audience. Our fans are so loyal and many have been with us from the start, and it's fun to see the wide range of people who come out to see us live.
Ticketmaster: The band formed during a time when country music was dominated by solo artists. What was it like to be a trio at that time? What are your thoughts on country vocal groups today?
Joe Don Rooney: It was a little daunting at the the time, but thankfully the country community embraced us and it worked out. It's exciting to see a new wave of vocal groups come to the table, it definitely helps keep us on our toes!
Ticketmaster: Can you share one picture with fans that's on your phone right now?
Joe Don Rooney: This picture of my wife and I was taken a few weeks ago while we were on vacation. The sunset behind us is amazing.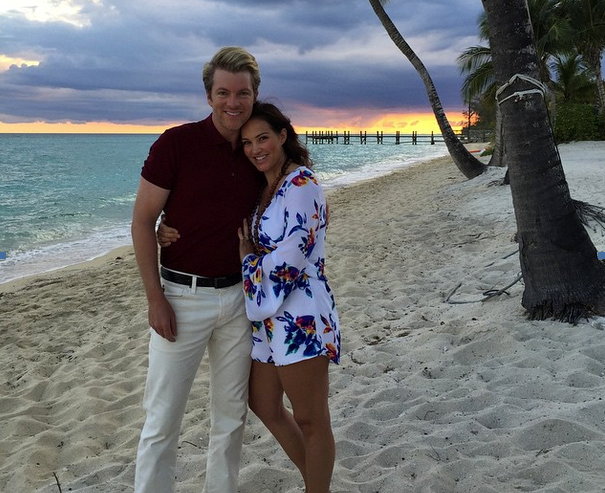 Ticketmaster: Can you give us a link to a YouTube video that you like or that means a lot to you?
Joe Don Rooney: I saw this video a few months ago but it stuck with me. A guy and his little girl are singing a song from "Frozen" in the car and they're both really going for it. I love that. To enjoy music and times like that with your kids is priceless.
Ticketmaster: Any parting words you'd like to share with fans?
Joe Don Rooney: I could say it a million times and it wouldn't be enough, but THANK YOU for your support and we can't wait to see you all out on the road this summer.
You Might Like
As we prepare for Lollapalooza's virtual 2020 installment, let's look back at the moments that made the festival iconic.
Headed to Voodoo? Here's everything you'll need.
The first weekend of Austin City Limits Music Festival was picture perfect.