Phoenix Suns Home Schedule 2019-20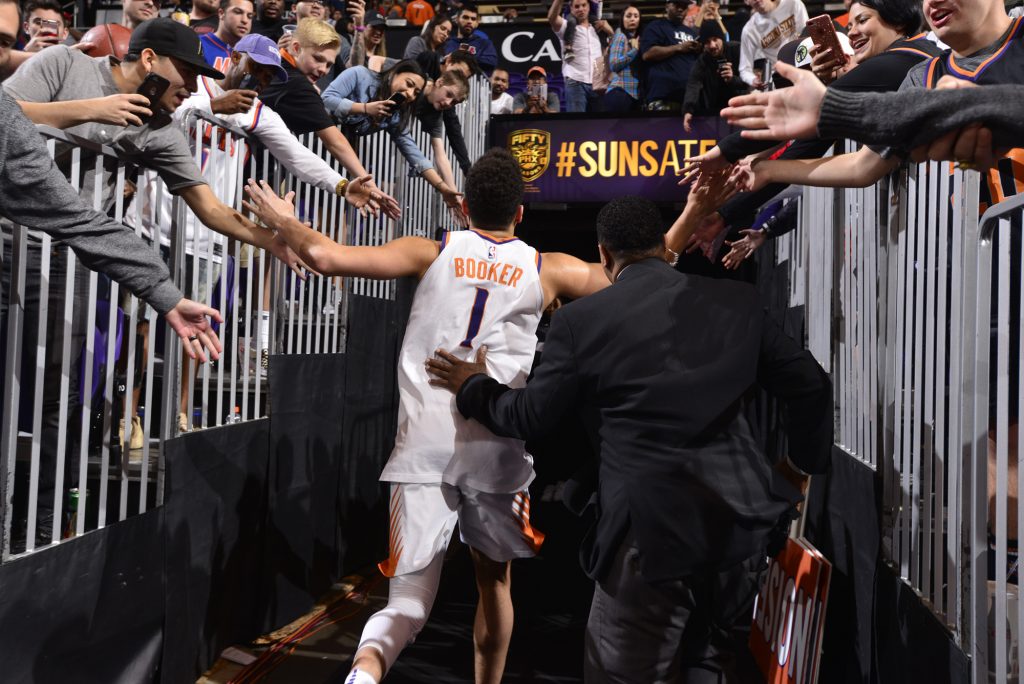 The Phoenix Suns tip off the 2019-20 NBA season at home against the Sacrament Kings (Oct. 23). Their home schedule is highlighted by the Los Angeles Lakers (Nov. 12 and April 15), the Los Angeles Clippers (Oct. 26 and Feb. 26), the Toronto Raptors (March 3), and the New Orleans Pelicans (Nov. 21).
Of their 40 home games, the Suns have eight on Friday night and six on Saturday night. Their home schedule includes two six-game homestands, the first of which from Nov. 4-18 and the other from Feb. 26 to March 8. They open the season with nine of their first 12 games at home and end the season with four of their final seven games in Phoenix. They have 13 back-to-back sets, two of which are two home games on consecutive days (Feb. 7-8, Feb. 28-29).
Other marquee home games include the Milwaukee Bucks (March 8), Houston Rockets (Dec. 21 and Feb. 7), Golden State Warriors (Feb. 12 and 29), Portland Trail Blazers (Dec. 16 and March 6), Philadelphia 76ers (Nov. 4), and Brooklyn Nets (Nov. 10).
Phoenix Suns at Talking Stick Resort Arena
The Suns have played their home games at Talking Stick Resort Arena in Phoenix, Arizona, since the building opened in 1992. Located in downtown's Legends Entertainment District, Talking Stick Resort Arena is adjacent to the Phoenix Convention Center and easily accessible via multiple Valley Metro Light Rail stops. A 2003 renovation added an air-conditioned glass pavilion to the building, so you don't have to wait outside in the Arizona heat to meet up with friends.
Phoenix Suns Seating Chart – Talking Stick Resort Arena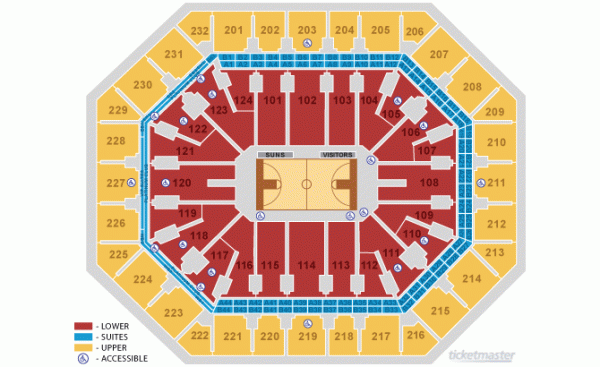 Individual game tickets for all games are available now.
Stay up to date on the Suns all season on Twitter @Suns.
All game times are local and subject to change.
You Might Like
With so many new NBA rosters, this season is going to be ridiculously fun.
The Lakers are set for a league-high 43 nationally televised games this season.
Browse the Minnesota Timberwolves' home schedule at Target Center.