Philadelphia 76ers Home Schedule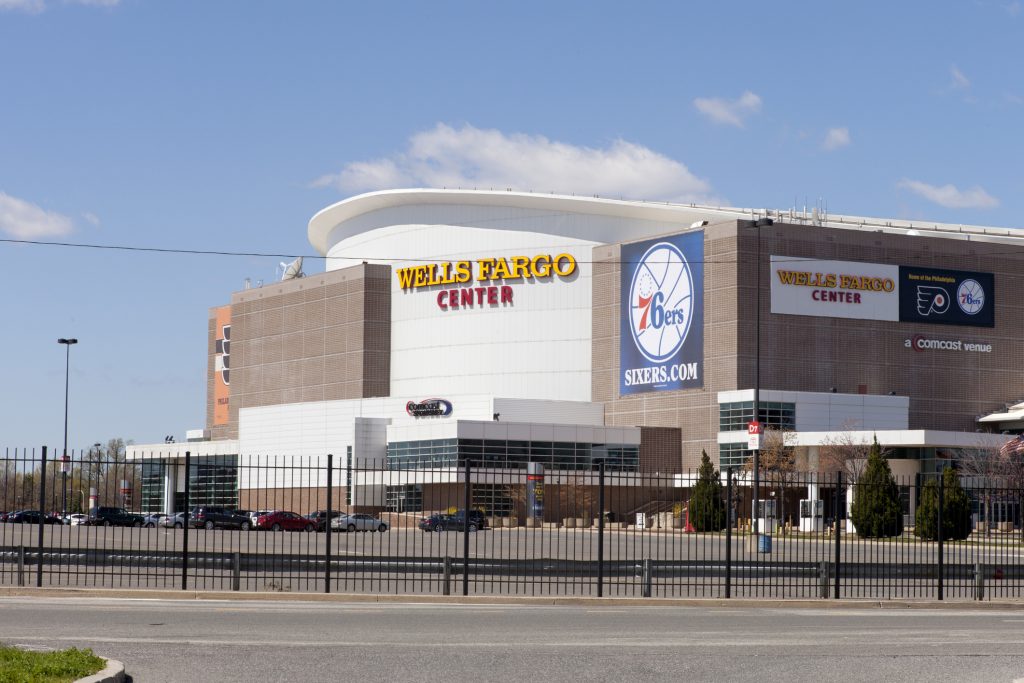 After a whirlwind preseason featuring games in Shanghai (October 5) and Shenzhen (October 8) versus the Dallas Mavericks, the Philadelphia 76ers try to build on their 52-win 2017-18 season, beginning their home schedule October 18 against the Chicago Bulls. The arch-rival Boston Celtics come to town February 12 and March 20 in a much anticipated rematch of the Eastern Conference semifinals. The Los Angeles Lakers continue their renewed rivalry against the Sixers when they visit Philly on February 10, and the two-time defending NBA Champion Golden State Warriors arrive March 2 in a possible Finals preview.
The Sixers are ready to claw to the top of the NBA's Atlantic Division, which in addition to the Celtics includes the division champion Toronto Raptors (December 22 and February 5), the Brooklyn Nets (December 12 and March 28), and New York Knicks (November 28 and December 19). The Southeast Division's Miami Heat, who the Sixers defeated in the first round of the 2018 playoffs, come to Philadelphia February 21.
Philadelphia 76ers at Wells Fargo Center
Founded as the Syracuse Nationals in 1946 and calling the City of Brotherly Love home since 1963, the Philadelphia 76ers have won three NBA championships, in 1955, 1967, and 1983. They play at the 20,328-seat Wells Fargo Center, and are coached by Brett Brown.
Individual and group tickets are available for all home and away games.
Stay up to date on the Sixers all season on Twitter @Sixers.
All game times are local and subject to change.
You Might Like
Oakland born and bred, Derrick "DJ D-Sharp" Robinson has been the Golden State Warriors' in-house DJ for all three of their recent title runs.
Everything you need to know about Miami's hub for sports and entertainment.
While every NBA game has the potential to be an instant classic, fans around the league always circle a handful of games per season as must-attends: when the...