Oklahoma City Thunder Home Schedule 2019-20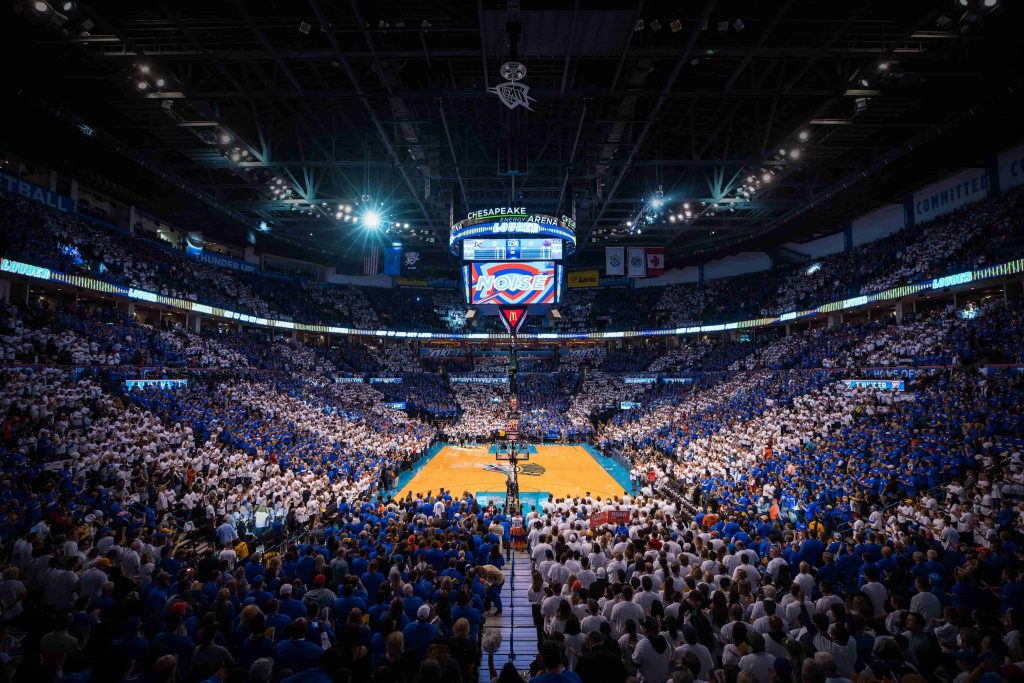 The Oklahoma City Thunder have a home opener for the 2019-20 season vs. the Washington Wizards (Oct. 25). They have 22 home weekend games, which is five more than last season. They include 13 on Friday, four on Saturday, and five on Sunday. They have Sunday afternoon contests against the Golden State Warriors (Oct. 27) and Boston Celtics (Feb. 9).
In what has become an Oklahoma City tradition of three consecutive years, the Thunder host a New Year's Eve game against the Dallas Mavericks (Dec. 31). During the holiday season, they host a season-long five-game homestand, which begins with the Chicago Bulls (Dec. 16) and end with the Memphis Grizzlies (Dec. 26). They have 13 back-to-back sets during the 2019-20 season.
Oklahoma City Thunder at Chesapeake Energy Arena
The Oklahoma City Thunder have been playing at Chesapeake Energy Arena since 2002. For NBA games, the arena seats more than 18,000 attendees. The venue also hosts concerts, ice skating, conventions, and other special events.
Oklahoma City Thunder Seating Chart – Chesapeake Energy Arena
Individual game tickets for all games are available now.
Stay up to date on the Thunder all season on Twitter @okcthunder.
All game times are local and subject to change.
You Might Like
See the Memphis Grizzlies' schedule at FedExForum and get tickets for your favorite NBA games.
Browse the Orlando Magic schedule at Amway Center and find NBA tickets.
Check out the Washington Wizards' schedule at Capital One Arena and can't-miss games.