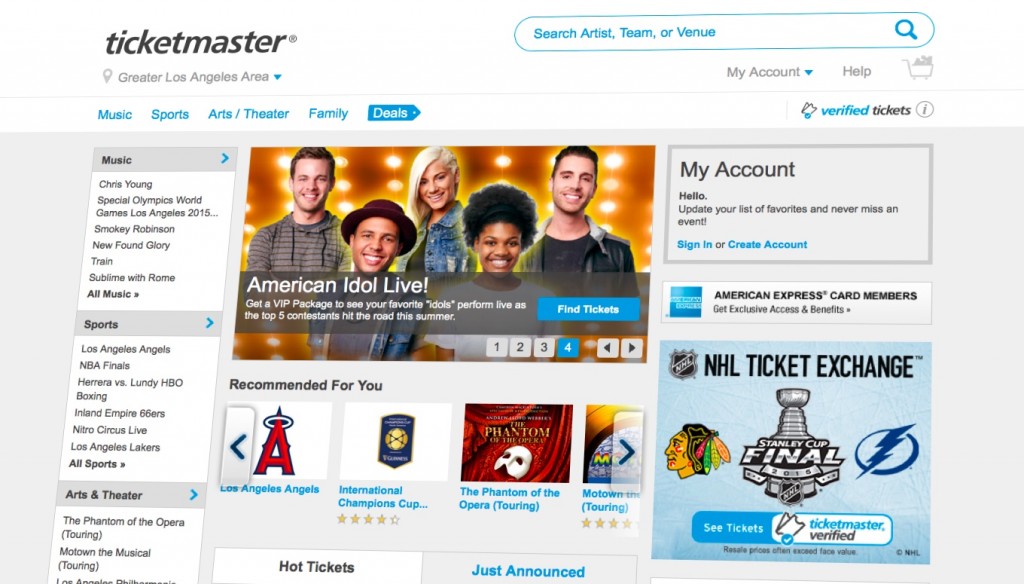 Have you noticed our new look? Check out the Ticketmaster homepage to see for yourself.
We've got fresh colors and a more streamlined design. Ticketmaster and the events you love have never looked better. The fresh style is making its way to our desktop and mobile site as well as our mobile app (Android: Google Play and iPhone: App Store).
This is just the first step of a larger evolution for Ticketmaster. We'll continue to focus on delivering the best event discovery, recommendation, and ticketing experience. So stay tuned to the Ticketmaster Insider for more updates, and make sure to like and follow us on Facebook and Twitter.
Tags
You Might Like
Your working guide to ticket sales, match sessions, on-site activities and more before this year's tournament.
All the tips and tricks you need to get the most out of your Ticketmaster account.
Learn more about the latest Ticketmaster technology.