New York Rangers Home Schedule 2019-20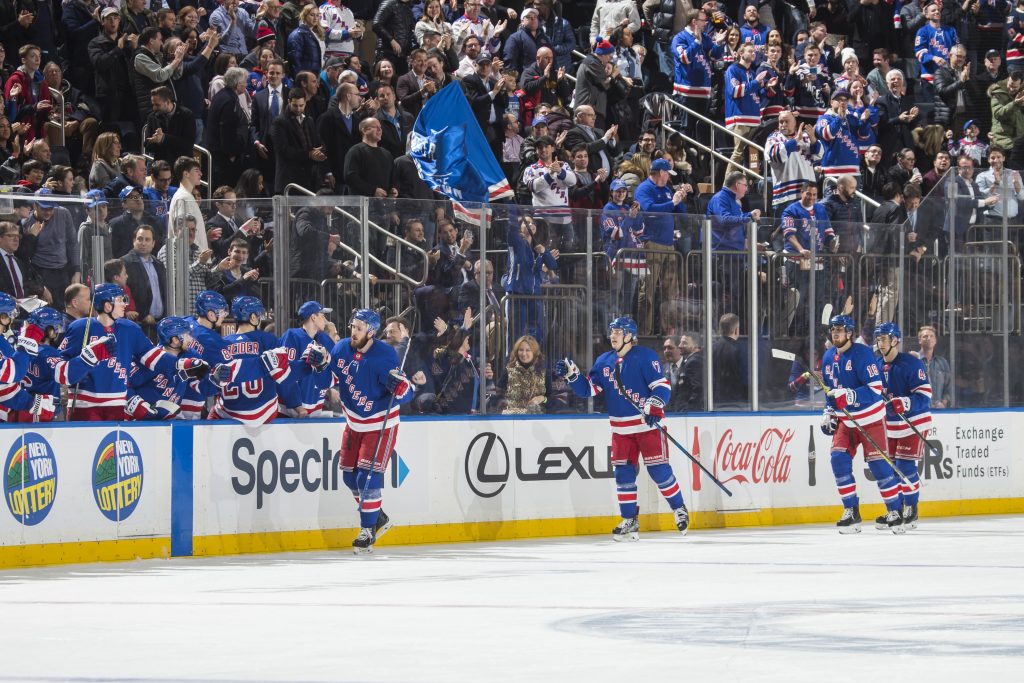 The New York Rangers open the 2019-20 season against the Winnipeg Jets (Oct. 3) in their 93rd NHL® season. It's the fourth consecutive year the Rangers are beginning the regular season at home.
The Rangers play seven of their first 10 games, and 11 of their first 16 games, at home. Each of their first four home games are against Western Conference opponents. Six of their final nine home contests are against Metropolitan Division opponents. They have a season-long, five-game homestand against the Vancouver Canucks (Oct. 20) and ending with the Tampa Bay Lightning (Oct. 29).
They have seven home games each in October, November, and March; with six home games each in December, January, and February; and two home games in April. They have eight home games on Sundays in 2019-20, the most of any day.
New York Rangers at Madison Square Garden
The Rangers, founded in 1926, play at Madison Square Garden in New York City. They are members of the Metropolitan Division of the Eastern Conference, along with the Carolina Hurricanes, Columbus Blue Jackets, New Jersey Devils, New York Islanders, Philadelphia Flyers, Pittsburgh Penguins, and Washington Capitals. New York is one of the Original Six NHL teams. They've won four Stanley Cup® Championships, including the 1993-94 season, and most recently advanced to the final in the 2013-14 season. They have qualified for the Playoffs in 11 of the past 14 seasons.
New York Rangers Seating Chart – Madison Square Garden
Individual game tickets for all games are available now.
Stay up to date on the Rangers all season on Twitter @NYRangers.
All game times are local and subject to change.
NHL, the NHL Shield, the word mark and image of the Stanley Cup, the Stanley Cup Playoffs logo, NHL Ticket Exchange, and the word mark NHL Winter Classic are registered trademarks and the NHL Winter Classic logo, NHL Heritage Classic name and logo, NHL All-Star logo, and NHL Stadium Series name and logo are trademarks of the National Hockey League. All NHL logos and marks and NHL team logos and marks depicted herein are the property of the NHL and the respective teams and may not be reproduced without the prior written consent of NHL Enterprises, L.P. © NHL 2019. All Rights Reserved.
You Might Like
One more place to catch excellent entertainment on the strip.
"The Rock" is a solid destination for an endless parade of sports, music and other entertainment.
Welcome to the home of the NHL's Blue Jackets, hosting events that cover the spectrum.