Get To Know Our Fall 2016 New Music Favorites ❤️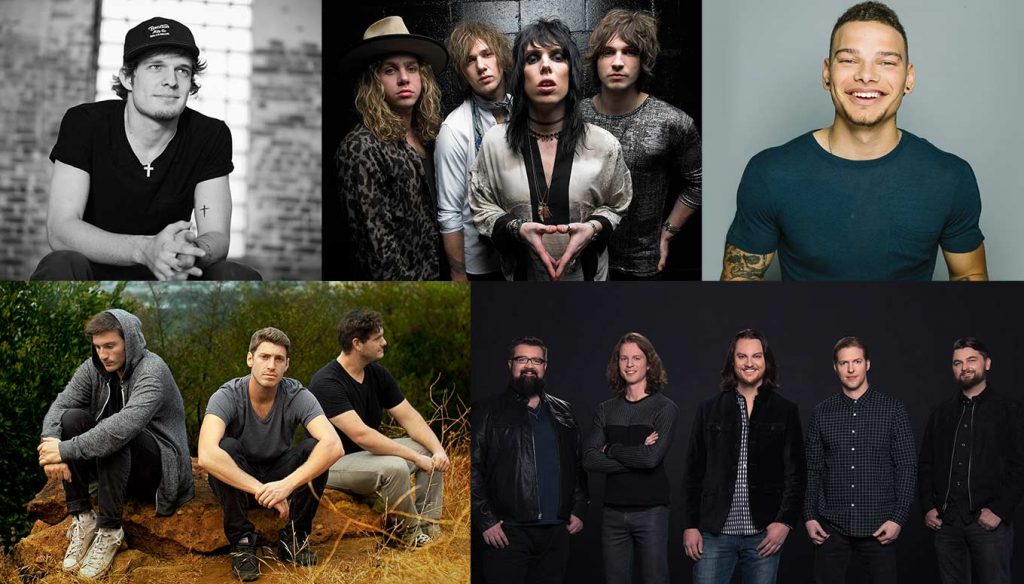 There's only one thing better than that rush of excitement when you discover your new jam: when you see the artist live in concert, taking that same song to even greater heights. With that in mind, we're eager to introduce you to some of our handpicked New Music Favorites ❤️ – who sound just as electric on stage as they do when they're blasting out of your speakers. We went behind the scenes with breakout up-and-comers so you can get a taste of what happens when these touring artists and bands rock your world on the road.
But first, get a feel for our New Music Favorites by cranking up their latest tracks. Download our New Music Favorites Mixtape* to hear something from each of these hot new acts. Then, get to know them better with exclusive videos and behind-the-scenes features that you can get only at Ticketmaster.
GET TO KNOW OUR NEW MUSIC FAVORITES
Kane Brown ❤️ Fresh sounds and old-time tradition make Kane Brown a seductive new voice in country – and we can't get enough
Home Free ❤️ Home Free serves up country fried a cappella with a side of humor that keeps audiences in stitches
The Struts ❤️ Glam rockers The Struts will make you want to get glitzed up, shake your money maker, and sing your heart out
FOXTRAX ❤️ FOXTRAX's new single "Underwater" is upbeat rock with an arty bent that will leave you dying to hear more
Tucker Beathard ❤️ Stirring country music with a rocking edge to get your boots stomping – don't even try to resist Tucker Beathard
*Mobile users please visit a desktop computer to download your mixtape
Tags
You Might Like
Watch an intimate performance with the rising singer-songwriter.
Our partners at Ones to Watch invited Greyson Chance to perform live. It's a must-watch.
Our partners at Ones to Watch invited Carlie Hanson to perform live. Watch it here.