A New Era Dawns in New England on Ticketmaster's Tailgate Tour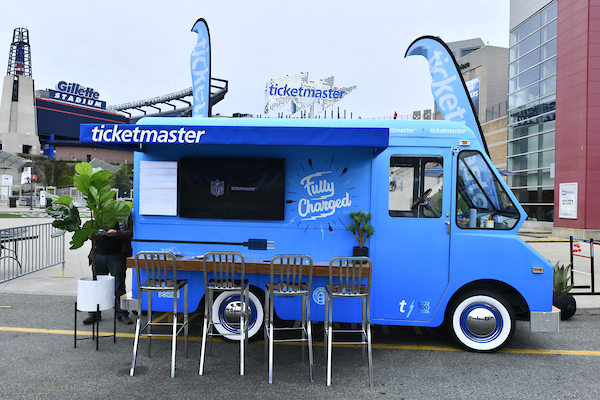 New England – September 9
The second stop on the Ticketmaster's Tailgate Tour was at Gillette Stadium for the New England Patriots' home opener against the Houston Texans.
Thousands of Patriots fans made their way to the stadium hours before the game to partake in the festivities surrounding NRG Plaza.
Ticketmaster was on hand to provide education and assistance about digital ticketing, and to give fans a clear tote bag to help carry their belongings into the stadium in accordance to NFL policy. Fans were very excited about being prepared for kickoff and the season to come.
Ticketmaster also hosted Patriots legend and former Super Bowl XXXIX MVP Deion Branch. The former NFL wide receiver took photos and signed autographs for a long line of enthusiastic Patriots fans before game time. Every Home Game winners Pia Ventola and her son, Zac, had an extra special time with Branch as Zac shared some of his homemade fan collages and photos before enjoying their first game as a family in 2018.
The Patriots started off their march back to the Super Bowl with a 27–20 victory over the Texans at home.
Will the Patriots have as successful of a season as in years past? Find out by purchasing tickets here or in the widget below from Ticketmaster – the Official Marketplace of the NFL.