MLS History: Ticketmaster Technology Powers Record-Breaking Attendance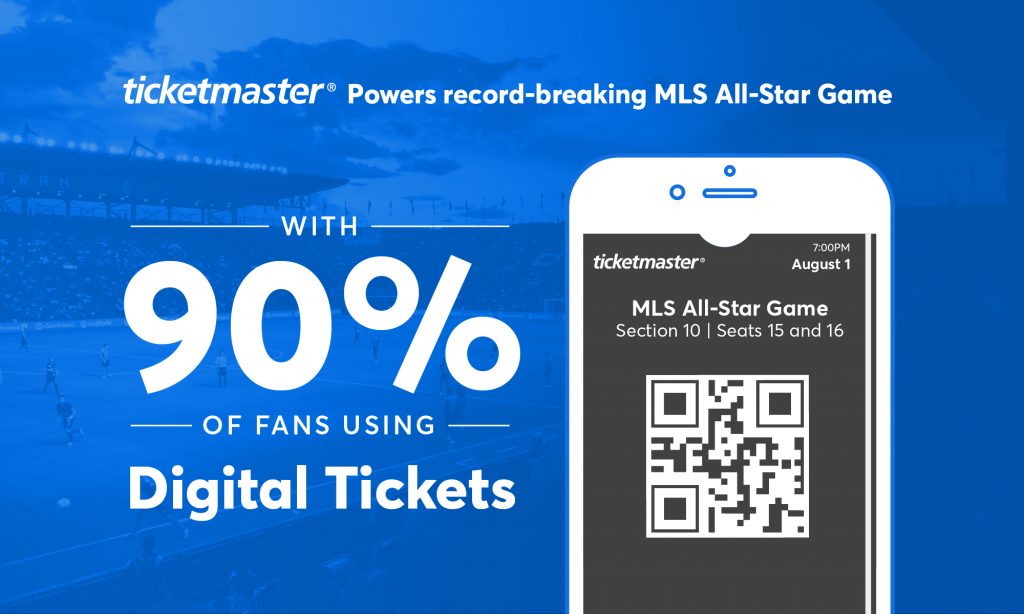 Digital ticketing has already changed the game, and now it's breaking records.
Just this week, Ticketmaster powered the Major League Soccer All-Star Game with a record-breaking 72,317 fans in attendance. This new attendance record surpasses the previous record of 70,728, which was set by the 2010 MLS All-Star Game.
Even more astounding, more than 90% of this year's soccer superfans used digital tickets to enter the Mercedes-Benz Stadium in Atlanta, Georgia for the game.
"We were proud to host so many fans and break an MLS All-Star game attendance record at Mercedes-Benz Stadium this week," said Tim Zulawski of AMB Sports & Entertainment. "Ticketmaster has proven to be a great partner for Mercedes-Benz Stadium."
With digital tickets, fans arrive to the stadium, and a mobile device is all a fan needs to enter the venue in a streamlined way through a ticket download or digital wallet. If you've ever fallen victim to a fake ticket, you'll be happy to know that digital tickets also reduce fraud – so you won't miss a second of the action.
Ticketmaster is ecstatic to have made history with our official ticketing partners at Mercedes-Benz Stadium and the Atlanta United FC, which hosted this year's All-Star Game. More than anything, we're happy to continue bringing the best ticketing technology to fans like yourself.
It's a clinical finish.
You Might Like
Chicago Fire FC will celebrate the 2021 home opener, presented by Motorola, against the New England Revolution on Saturday, April 17 Chicago Fire FC at Soldi...
The LA Galaxy's 2021 MLS Regular Season Home Opener is set for Sunday, April 25 at 2:30 p.m. PT at Dignity Health Sports Park Los A...
Enough excitement from Banc of California Stadium to sustain a whole season.