The Come Up With Milky Chance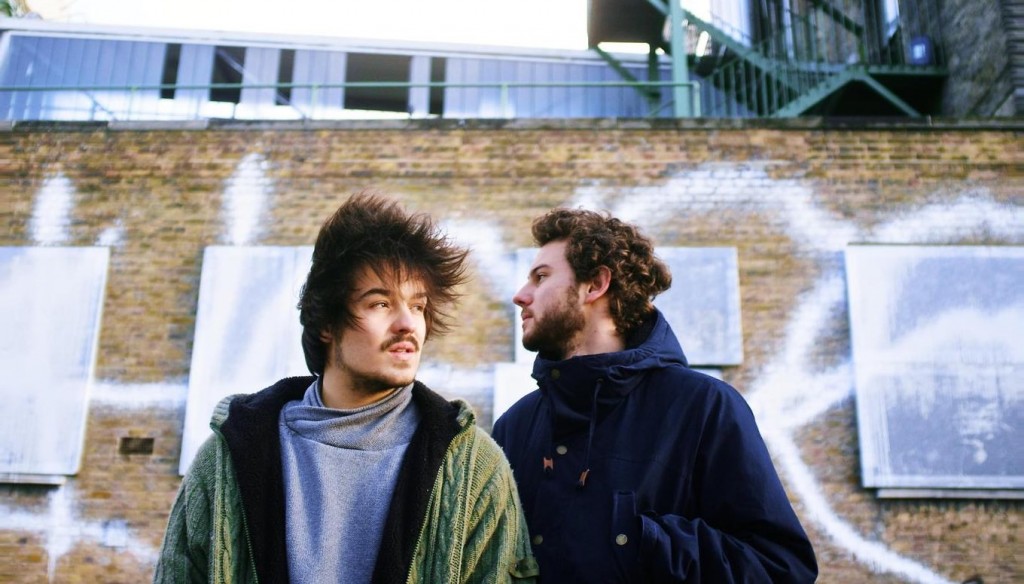 This week on The Come Up we talk with German folktronica outfit Milky Chance about strange happenings on the road, their upcoming US festival appearances, and the double-edged sword of having a breakout hit.
It takes some bands years to climb to the top of the charts and land major festival gigs. Not the case with German electronic folk trio Milky Chance – their 2013 debut single "Stolen Dance" was an instant sensation, topping charts across Europe and making them a festival staple virtually overnight. Stateside audiences have taken note too – the group's debut album Sadnecessary cracked the Top 20 on the Billboard 200, and they've since wowed fans at major US festivals like Coachella and Sasquatch! With a full plate of US tour dates and festival appearances on the immediate horizon, Milky Chance took some time out from their busy schedule to share their thoughts on US festival culture, their favorite US destinations, and what keeps them busy between shows.
Check out the interview below, and see what the buzz is about by picking up your Milky Chance tickets today. Plus, here's your chance to hang with Milky Chance on the road this summer. Enter to win a Meet & Greet with the band.
TICKETMASTER: You just had an epic performance at Sasquatch! Music Festival, and you've got two big festival dates coming up this year at Outside Lands and Squamish. What's it like to play music festivals in the US?
MILKY CHANCE: Playing festivals in the US has been amazing for us. People singing our songs on the other side of the world is just a great feeling and the special atmosphere at festivals makes it even better. We also enjoy seeing other artists that we like and don't come to Europe that often.
TICKETMASTER: You've been touring since late last year, and have a number of concert dates coming up in North America and Europe. What's been the most memorable thing to happen so far on the road?
MILKY CHANCE: On the way to our show in New York, at a red light people just opened the door of our bus and jumped in to do selfies with us. Afterwards they just jumped right out. Something like this has never happened to us before and will definitely stay in our memory.
TICKETMASTER: Are there any cities or venues you're particularly excited to play on your upcoming tour dates?
MILKY CHANCE: We are really excited to play the show in Central Park, New York on the summer stage. We can't wait to play in such a beautiful place. We are also looking forward to our co-headline show at legendary Red Rocks Colorado with Walk the Moon. And of course going to cities we haven't been to on the last trip, for example San Diego or Portland.
TICKETMASTER: How does playing a large music festival compare to an intimate venue?
MILKY CHANCE: At an intimate venue the crowd is there only for you and sings all your songs. This is an amazing feeling and we hang around with them after the show from time to time. But we also like having a party with people at a festival who are not solely there for us and maybe just discovered the music while they were on their way to get some drinks.
TICKETMASTER: What does your album title Sadnecessary mean and can you share a moment on the road that exemplifies the meaning?
MILKY CHANCE: Sadnecessary describes how you can use something sad and melancholy to create something positive. So on the one hand [the songs] are dark but on the other hand you can almost dance to every one, too. We tried to find a word to express this feeling when we picked the album name. It also means that sometimes it has to be sad to become something good.
TICKETMASTER: "Stolen Dance" has taken the US and the world by storm. How does it feel to have such a major hit this early in your career?
MILKY CHANCE: It's weird having such a hit, so we try not to look at YouTube clicks and stuff like this. Our focus is on being musicians, cause that is what we love. "Stolen Dance" is like our baby and at the same time our monster. On the one hand it helped us get where we are now, and on the other we want people to acknowledge the other songs as well, which are maybe even better. But we are lucky enough to have great fans so most of the people at our shows know all the songs and are able to sing along.
TICKETMASTER: What do you like to do to pass the time between concerts while out on the road for a tour?
MILKY CHANCE: One of our favorite things to do in life is travel and we are glad that our music enables us to see all the different parts of the world. So in between our shows we like to explore the city, the people, and their culture. We're all really into basketball, so between all our shows we look for the nearest court to play.
TICKETMASTER: Can you share one picture that's on your phone right now with fans?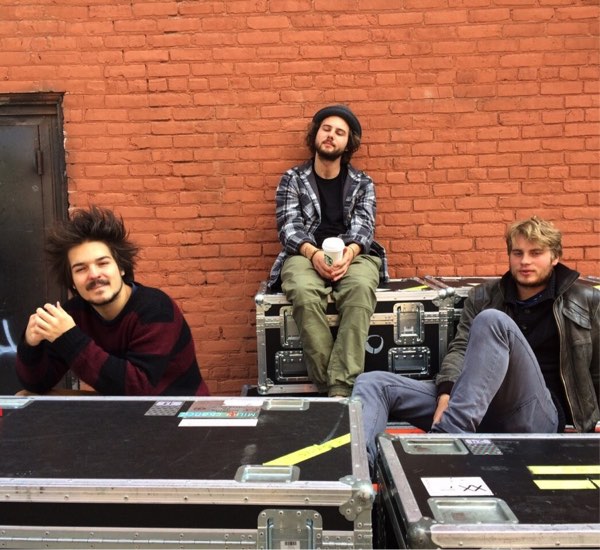 MILKY CHANCE: This picture shows us on our last US tour waiting in front of a venue until soundcheck. The local crew forgot about us and we were sitting on our cases for some hours ☺.
TICKETMASTER: Describe your strangest onstage moment.

MILKY CHANCE: During our show in Phoenix we wanted to introduce our third band member and harp player Antonio. The crowd heard "San Antonio" and thought we didn't even know which city we were in. It went to Twitter right away and was quite embarrassing.
TICKETMASTER: Are there any future plans or upcoming projects you'd like to share with fans?
MILKY CHANCE: Can't wait to go back to the studio after this tour and work on new music. We're thrilled!
Pick up your Milky Chance tickets today. Here's your chance to hang with Milky Chance on the road this summer. Enter to win a Meet & Greet with the band.
Tags