LA Clippers Home Schedule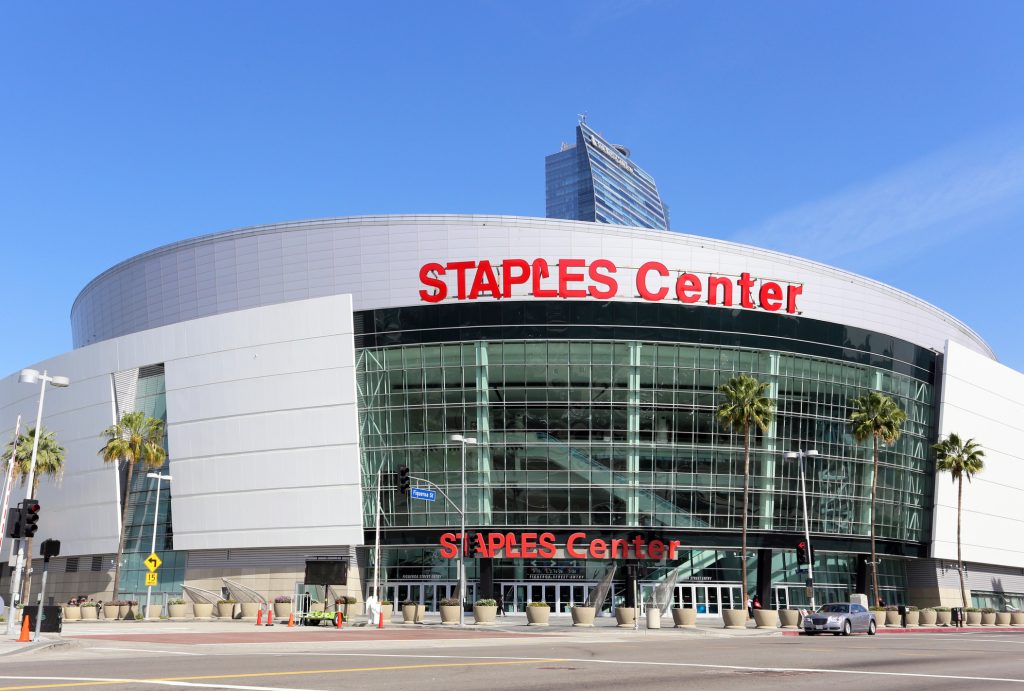 Opening day for the LA Clippers at STAPLES Center is vs. the Denver Nuggets (Oct. 17); the Nuggets were the Clippers' closest competitors in the West last season. On Black Friday the Clippers host the Memphis Grizzlies (Nov. 23), and on New Year's Day the Philadelphia 76ers (Jan. 1) pay a visit. Back-to-back-to-back NBA champs the Golden State Warriors stop by twice this season, on Nov. 12 and Jan. 18.
The big crosstown rivalry for the Clippers is only across the hall, with the so-called Hallway Series vs. the Los Angeles Lakers (Jan. 31 and April 5 at home, and Dec. 28 and March 4 "away"). Fans can wave at recent Clippers alumni when Blake Griffin visits with the Detroit Pistons (Jan. 12), DeAndre Jordan comes to town as part of the Dallas Mavericks (Dec. 20 and Feb. 25), and Chris Paul swings through with last year's number-one Western Conference seed the Houston Rockets (Oct. 21 and April 3). The Clippers close out the regular season at home on April 10 vs. the Utah Jazz.
LA Clippers at STAPLES Center
The Clippers were founded in 1970 as the Buffalo Braves and moved to San Diego as the Clippers in 1978; they came to Los Angeles in 1984. The Clippers' home arena is STAPLES Center, part of the LA Live entertainment complex adjacent to the LA Convention Center downtown. For NBA games—the Lakers also call STAPLES Center home—the arena seats 19,000. (The venue also hosts LA Kings hockey games and the LA Sparks WNBA team, as well as concerts and other special events.) The nearby LA Metro station is Pico/Chick Hearn, named for the beloved NBA play-by-play announcer.
Individual game tickets for all games are available now.
Stay up to date on the Clippers all season on Twitter @LAClippers.
All game times are local and subject to change.
You Might Like
Oakland born and bred, Derrick "DJ D-Sharp" Robinson has been the Golden State Warriors' in-house DJ for all three of their recent title runs.
Everything you need to know about Miami's hub for sports and entertainment.
While every NBA game has the potential to be an instant classic, fans around the league always circle a handful of games per season as must-attends: when the...