Jak Bannon on Becoming a Musician in 2020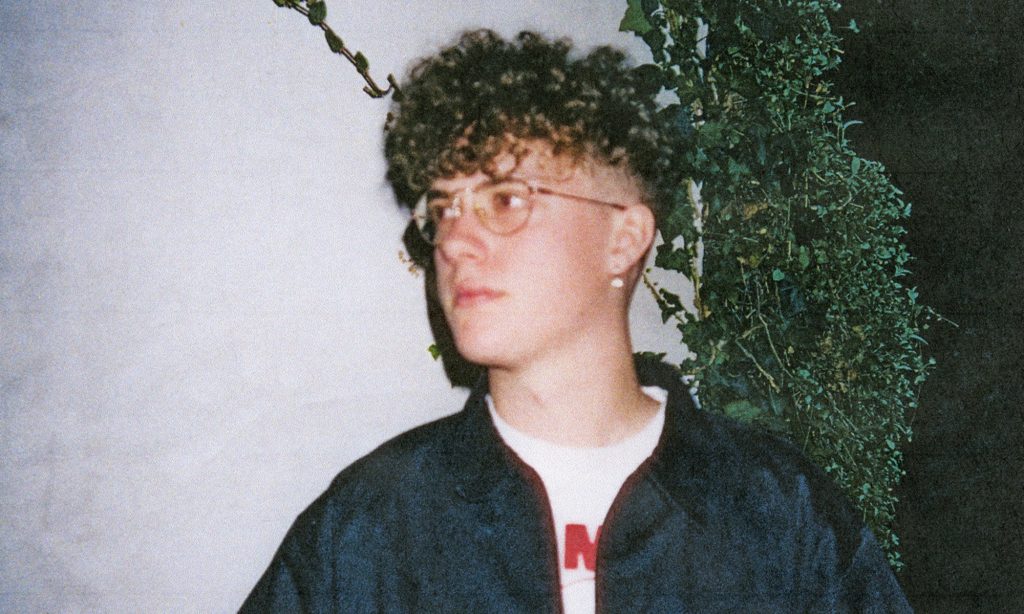 Jak Bannon had just graduated high school and landed a marketing job filming some of his childhood heroes at Driveline Baseball, a data-driven athlete-training company, when he got into a car crash that left him with a concussion and bruised ribs. His first thought while laying on the pavement was he wanted to be remembered for something more than his involvement with baseball. He wanted to make his way into the world of music.
Bannon began cold-emailing any and all artists coming through Seattle, offering to film shows, before moving to Los Angeles at age 19. From behind the camera, he quickly ascended the music scene — editing a music video for YG, touring the world with KYLE and becoming Diddy's personal videographer.
And then the pandemic brought live music and filming opportunities to a near standstill, and like so many people, Bannon used the downtime to re-evaluate again. The 21-year-old decided to take a chance. He had toyed with creating music all his life, but he found the courage to release two pensive bedroom pop singles, "THE TRADE" and "The Story," in April and October, respectively. We talked to him about what it's like to try a new creative pursuit during these unusual times, and what his experiences behind the scenes taught him about being a creator. 
Ticketmaster: What is it like to try and launch your dream in the middle of a pandemic? 
Jak Bannon: It just felt like the right time to start something new. It was down time, and it was stale, and I was just trying to make a new reality from being in my house. So, I was like, Oh, let's put these songs out. See what happens. If you were to tell me in January that I would be putting out music in April, I would have been like, What? 
Why now?
Honestly, I really started just messing around with music at the end of 2019. And then, when you get into rooms with really good producers, they can just draw it out of you and formulate into something that's actually worth listening to. The songs really started coming out.
Which love came first: music or videography?
I was a bass player in a jazz band growing up, in middle school. Music was probably first, but they were always intertwined. I'd always have a camera and be messing around with little videos here and there. I really rocked with video, but what I loved the most about making videos was the music in the videos. 
How has 2020 forced you to adjust your approach to both? 
It's really just made me try to double down on what I'm actually doing. I feel like before the quarantine, I think I was a little bit more free in making stuff. When you're in a quarantine situation and you're in a pandemic, I feel like everybody has put a lot of things in perspective. Yo, what am I doing? What am I doing this for? Questions like that. So, if anything, quarantine has made me be like, What do I wanna make? It's a reflective time to think about a lot of things and think about the meaning behind working on art.
How does your experience intimately capturing some of the top musicians in the world give you confidence in becoming a musician yourself? 
I think that it just inspires you. It motivates you because you're seeing the top of the top. When you're watching from the sidelines, it's like, These people — they have to be on a different wavelength! I don't know what they're eating! What are they thinking every day? And then when you're around them, you're like, Oh, never mind. These people just have insane work ethics, but they're literally just like me and I can have conversations with them just like anybody else. For me, it mentally levels the playing field. It's not as scary. It wasn't as scary to jump into music. These big, influential people are not as scary or out-of-reach as you think. So I guess being around people like Puff and the big dogs in the game, it didn't feel as daunting.
How can you convey a message through music that isn't possible through making videos?
The thing about a video is you watch it once. I feel like maybe there's good enough videos where you can rewatch them, but with music, it's sick because people have it on their playlist and they'll listen to it again and again. If anything, I feel like the coolest part about making music in comparison to video is there's a different type of feeling you get when you listen to something. I think with art, it's interesting, because a lot of times, you're trying to get a reaction from somebody that makes your art worth something. It's nice to get reactions. So with music, it's just a different type of reaction. You really just want to make people feel something — anything.
How have revived social issues and the way they're playing out on social media influenced your art in ways you weren't thinking about before 2020?
Hm. I think it almost challenges the outspokenness a little bit. It makes you really think about, like, what are you being outspoken about and what are you really saying? Is this something I'm just saying because everyone else is saying it? What am I gonna actually do about it? It's checked me a little bit. Like, yo, OK, if you're gonna say something about this, you better follow it up with something or at least change how you're acting in your everyday life when you're not on the internet.
Photo by Gibson Hazard
Tags
You Might Like
Social media has kept these sports stars connected with their legions of admirers.
There are some definite upsides to watching a show from a venue that's all yours.
Professional athletes and athletic organizations seize the opportunity to salute our nation's troops.