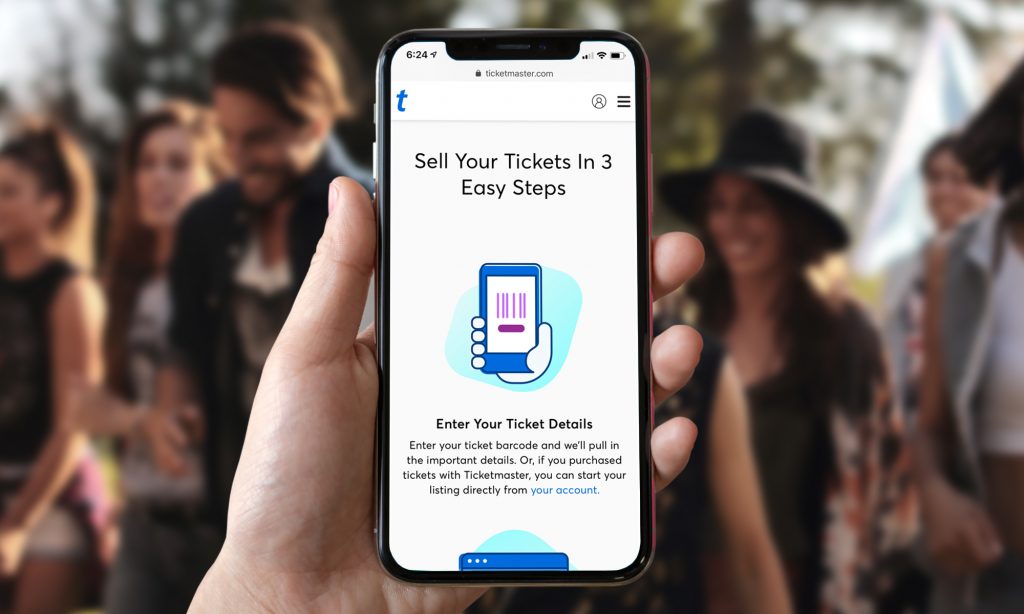 It's happened to all of us at some point: you've got tickets to an event you're beyond excited about, you're gearing up for the best time ever, and then BAM – something comes up and you can't go.
It's disappointing, but it's not the end of the world. There will be other concerts, shows, and games – and for many events you can recoup the cost of the tickets by selling them on Ticketmaster.
Yes, you heard us right. If you purchased tickets to an event you can no longer attend, selling your tickets to another fan is seamless and easier than ever. It doesn't cost you anything to list, and it's safe and simple for you and the lucky buyer.
When you sell tickets with Ticketmaster, ticket management and protection comes standard. We'll help manage the entire transaction and reissue the tickets in the buyer's name – meaning you get paid and they get into the event with peace of mind.
So whether you're bummed to miss your favorite artist play, or crying into a bowl of soup over fouled tickets to watch your favorite team, you're in luck. Selling tickets on Ticketmaster gives you access to sell to millions of fans, and getting paid for the tickets you've sold is automatic.
---
Here's how to sell your tickets on Ticketmaster:

2. Select your event.
Select the event you'd like to sell tickets for from the list, and then click the Sell Tickets button.

3. Enter the ticket barcodes for the tickets you'd like to sell.
You can sell all your tickets, or just some of them. For example, if you bought four tickets with a double date in mind and the other couple canceled, you can keep your two tickets and sell the extra pair. Just enter the barcodes for the tickets you'd like to sell.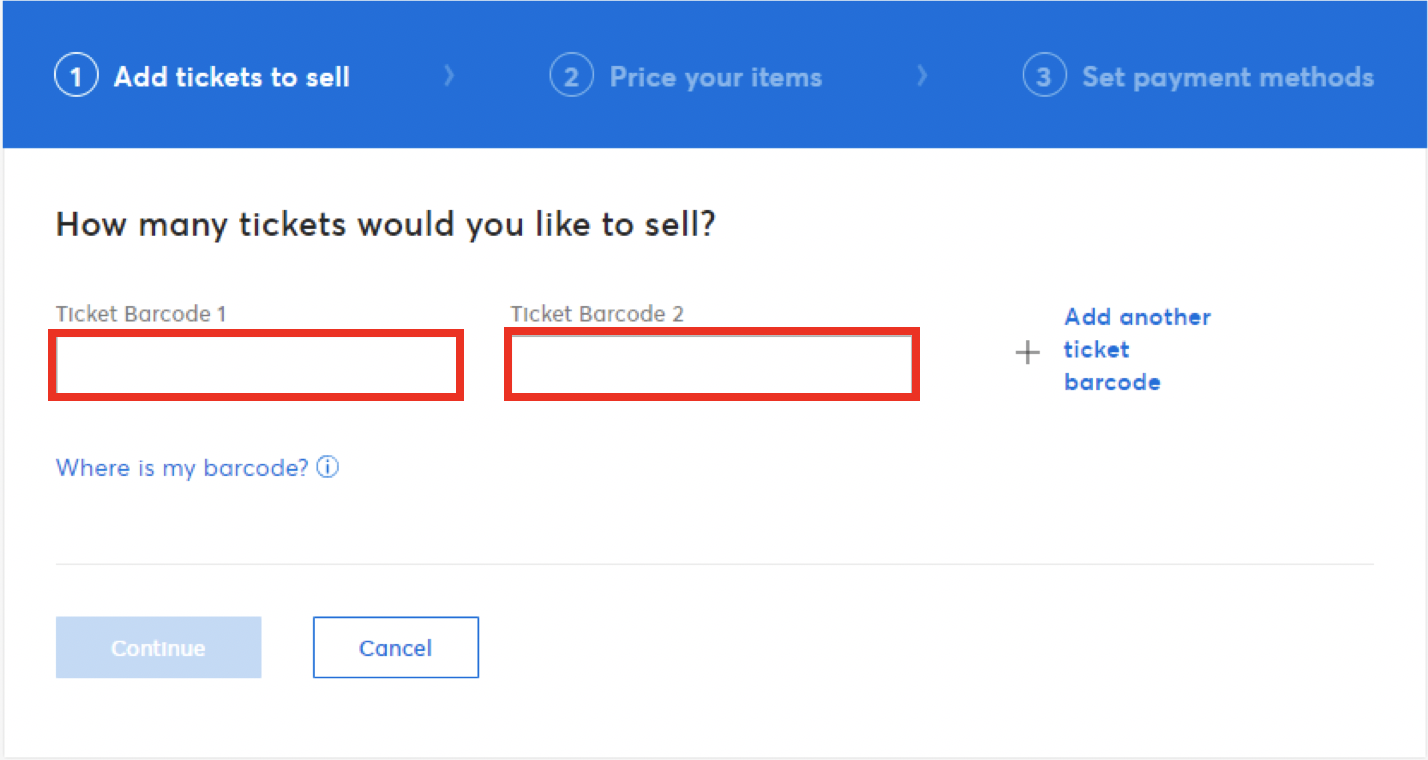 4. Set your price.
Price your tickets to sell and we'll break out the details so you know exactly how much you'll earn.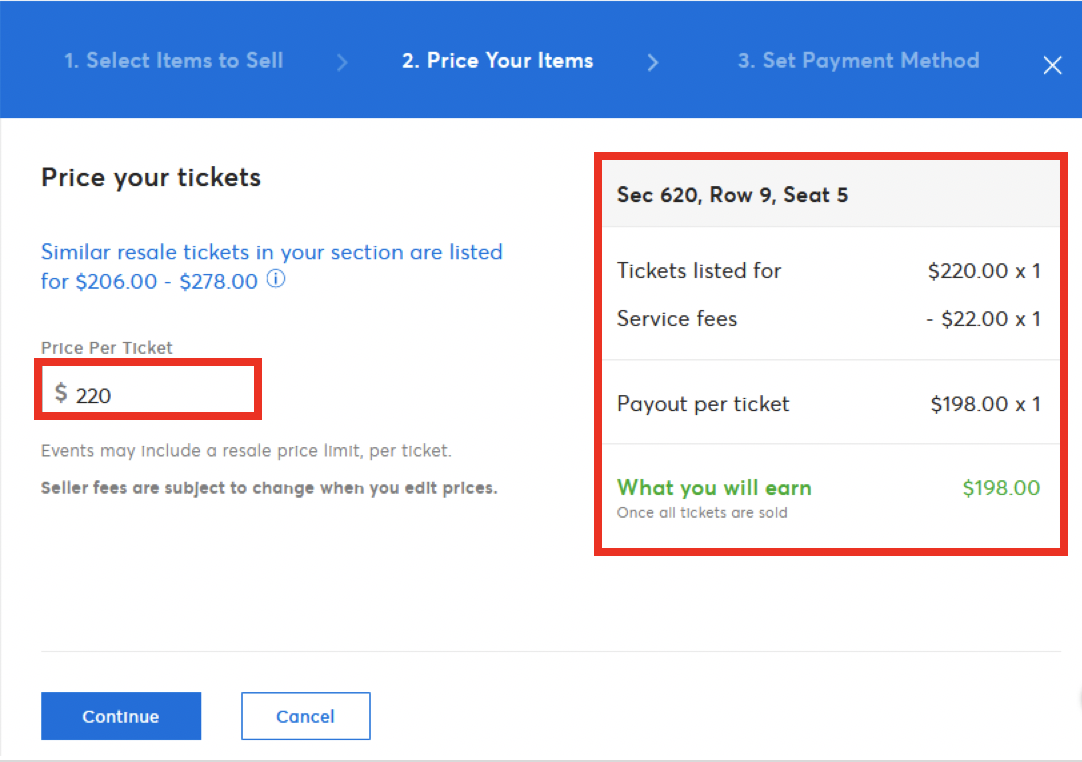 5. Tell us where to send your payment.
Enter your debit card or checking account info for hassle-free cha-ching when your tickets sell. You'll get paid by direct deposit or debit, and you can expect the funds in your account within 7-10 business days after your tickets sell.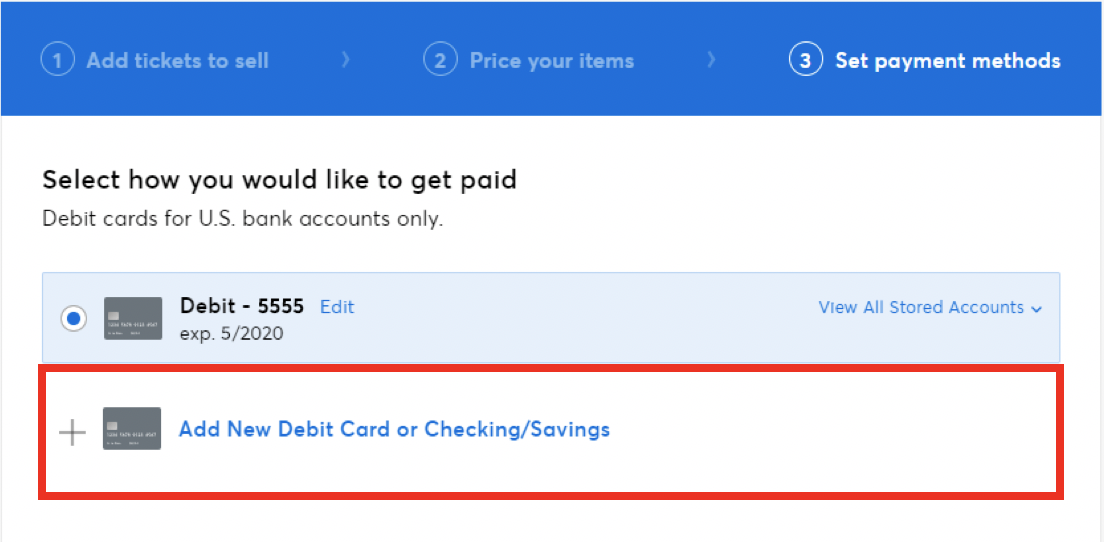 6. Review your listing, sit back, and relax.
You'll be notified by email when the tickets sell, and you can edit or remove your listing at any time if you change your mind – or can suddenly make it to the event!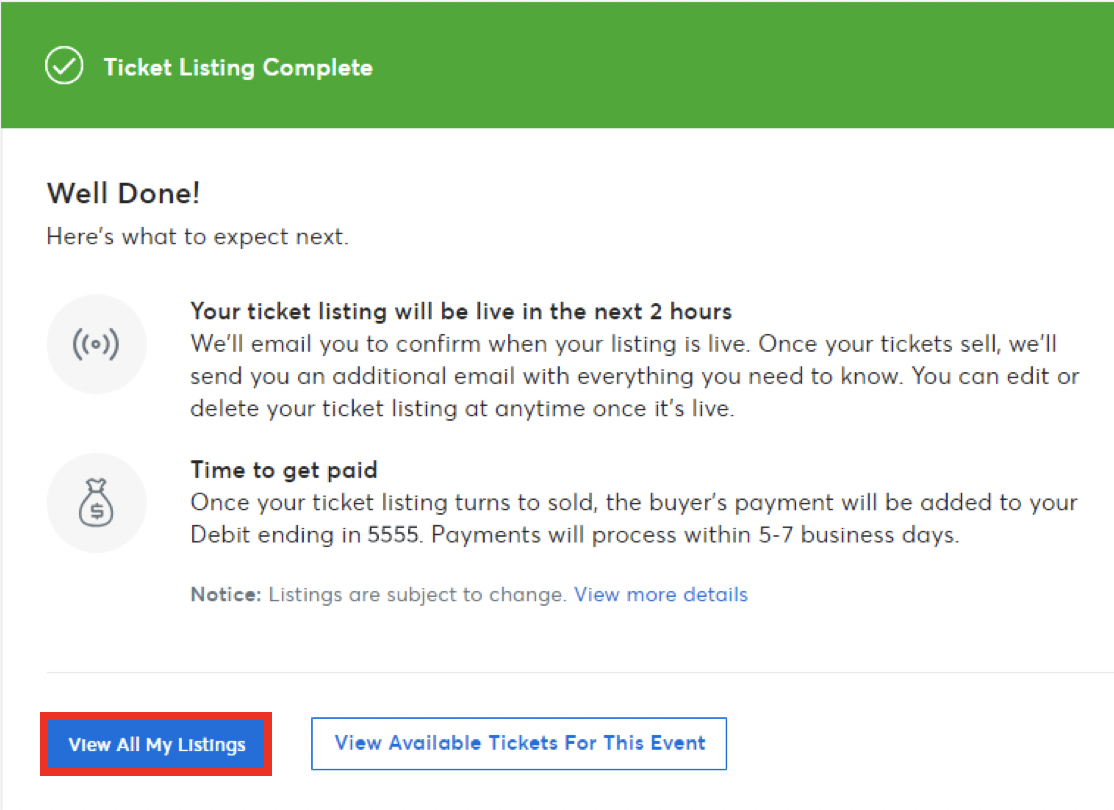 ---
When you can't attend your event and want to get your tickets in the hands of another fan with protection and peace of mind, our team is standing by to help you get started.
You Might Like
All the tips and tricks you need to get the most out of your Ticketmaster account.
Learn more about the latest Ticketmaster technology.
Your working guide to ticket sales, match sessions, on-site activities and more before this year's tournament.