Houston Rockets Home Schedule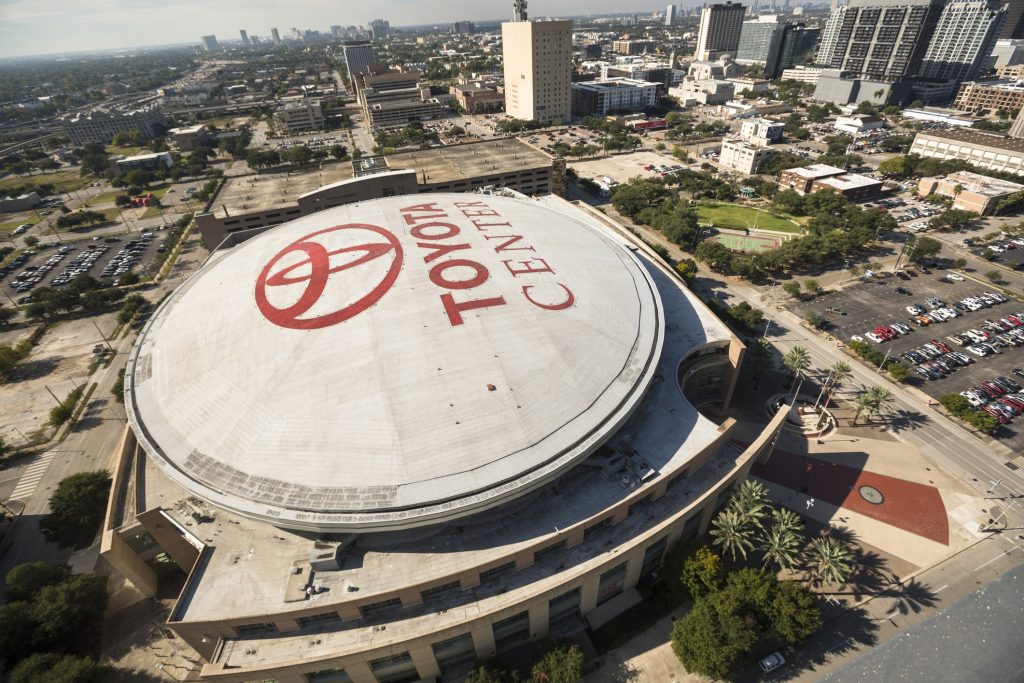 MVP James Harden, star point guard Chris Paul, and the Houston Rockets open their 2018-2019 season at home with a Wednesday showdown against Anthony Davis and the New Orleans Pelicans (Oct. 17). Their October slate of home games includes matchups against three formidable Western Conference opponents. A playoff rematch against the Utah Jazz (Oct. 24) is followed by showdowns with the L.A. Clippers (Oct. 26) and Portland Trail Blazers (Oct. 30).
In the fall, the Rockets have a chance at revenge against the NBA champion Golden State Warriors (Nov. 15), and then again, as part of a four-game homestand, on March 13. The March homestand includes games against the Charlotte Hornets (March 11), Phoenix Suns (March 15), and Minnesota Timberwolves (March 17). The Rockets play every NBA team at home this season, and the season's marquee game is on Christmas Day, when the Oklahoma City Thunder (Dec. 25) come to Houston in the first matchup for new Rocket Carmelo Anthony against his former team. The home schedule concludes with four winnable games against the Denver Nuggets (March 28), Sacramento Kings (March 30), New York Knicks (April 5), and Phoenix Suns (April 7).
Houston Rockets at Toyota Center
The Rockets have played their home games at the Toyota Center in downtown Houston since the arena opened in 2003. Rimmed by windows, the arena has a capacity of 18,500. The court is set 32 feet below street level, making it the largest lower level of any arena in the country.
Individual and group tickets are available for all home and away games.
Stay up to date on the Rockets all season on Twitter @HoustonRockets.
All game times are local and subject to change.
You Might Like
Oakland born and bred, Derrick "DJ D-Sharp" Robinson has been the Golden State Warriors' in-house DJ for all three of their recent title runs.
Everything you need to know about Miami's hub for sports and entertainment.
While every NBA game has the potential to be an instant classic, fans around the league always circle a handful of games per season as must-attends: when the...