Golden State Warriors Home Schedule 2019-20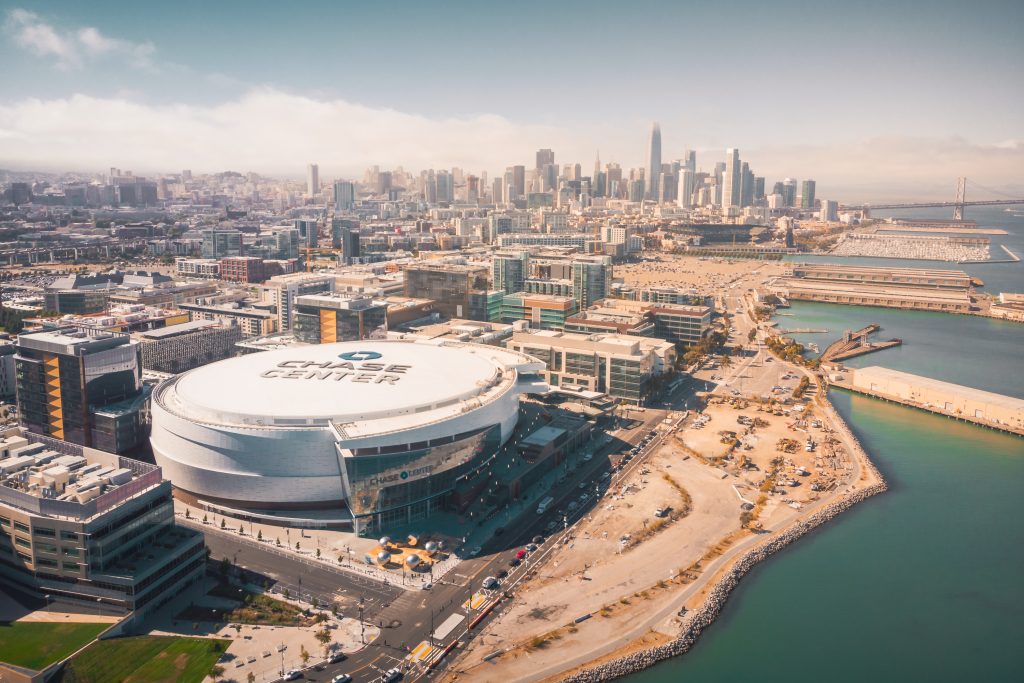 The Golden State Warriors open the regular season at home versus the Los Angeles Clippers (Oct. 24). Other key home games include the Denver Nuggets (Jan. 16), the Houston Rockets (Feb. 20), the Los Angeles Lakers (Feb. 27), and the Toronto Raptors (March 5).
The Warriors have 11 back-to-back sets in 2019-20, the fewest in franchise history since the NBA began using an 82-game season format. Of the 11 back-to-back seats, three are home-home matchups on Nov. 1-2, Dec. 27-28 and March 28-29.
Golden State Warriors at Chase Center
The Warriors, founded in 1946, play at Chase Center in San Francisco, California as of the 2019-20 season. They play in the Pacific Division of the Western Conference in the National Basketball Association (NBA) with the Los Angeles Clippers, Los Angeles Lakers, Phoenix Suns, and Sacramento Kings.
The team's storied history includes six NBA Championships (1947, 1956, 1978, 2015, 2017, 2018), an NBA-record 73 wins during the 2015-16 season, six of the NBA's 50 Greatest Players and 26 members of Naismith Memorial Basketball Hall of Fame. Their team colors are royal blue, California golden yellow, and slate.

Individual game tickets for all games are available now.
Stay up to date on the Golden State Warriors all season on Twitter @warriors.
All game times are local and subject to change.
You Might Like
With so many new NBA rosters, this season is going to be ridiculously fun.
The Lakers are set for a league-high 43 nationally televised games this season.
Browse the Minnesota Timberwolves' home schedule at Target Center.