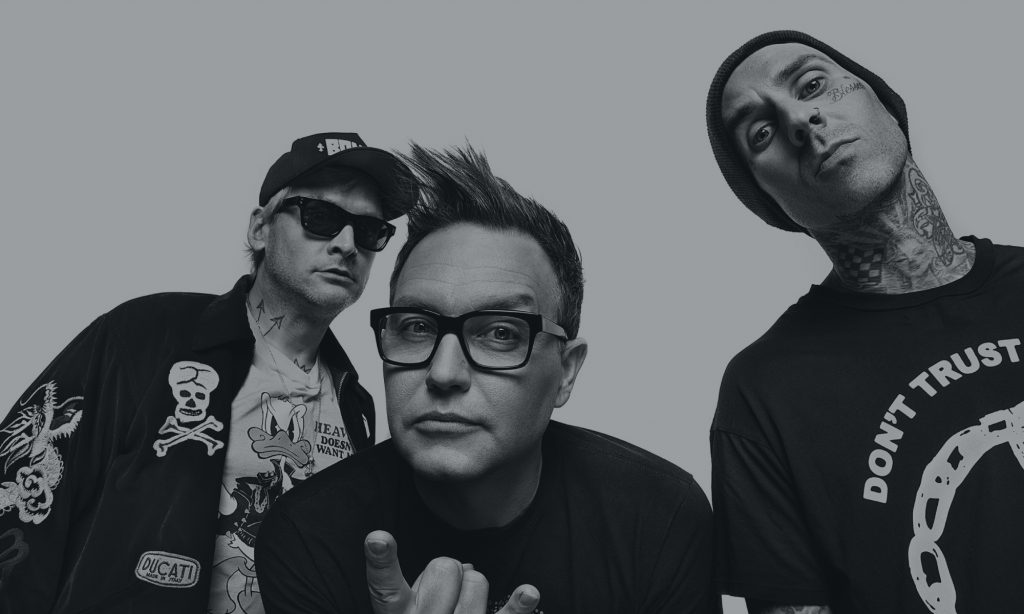 This week, we've got a whole spectrum of music to cover, including a brand-new album from pop-punk heroes Blink-182, and some thrilling new tour plans from two very different superstars: Taylor Swift and Bob Dylan. Meanwhile, in sports, we share a lineup change for the New York Giants and an exciting announcement from NBA star, Steph Curry. 
1. Blink-182 Drop New Record, Nine
As they continue to celebrate the 20th anniversary of their landmark album, Enema of the State, pop-punk vets Blink-182 return with new album Nine, featuring singles "Blame It On My Youth," "Generational Divide" and "Happy Days." While the record may be one of their darkest yet, touching on fear and anxiety, the band still retain their youthful energy throughout. The album's release comes on the last day of their joint tour with Lil Wayne, which closes out tonight in Brooklyn.
2. Taylor Swift Announces 2020 U.S. Shows
On the heels of releasing her critically acclaimed new album, Lover, Taylor Swift is preparing to become the first woman in history to open an NFL stadium. She has just announced four exclusive shows in 2020: Lover Fest West will be held at Los Angeles' brand-new SoFi Stadium on July 25 and July 26, while Lover Fest East will take over Foxborough's Gillette Stadium on July 31 and August 1. General public tickets for all four shows go on sale October 17, 2019, at 4 p.m. local time for either venue, unless you've registered through Ticketmaster Verified Fan®. Find out more information here.
3. Giants Start Daniel Jones Over Eli Manning
In a surprising move, the New York Giants will give two-time Super Bowl MVP Eli Manning a break as starting quarterback — for the first time in nearly 15 years. Manning has a franchise record 232 starts, but will now watch from the sidelines as rookie Daniel Jones fills in. Jones was the No. 6 overall draft pick, and the pressure is certainly on for him this coming Sunday when the Giants go up against the Tampa Bay Buccaneers.
4. Bob Dylan Announces Fall Shows
Living legend Bob Dylan just doesn't stop, hence the continuing of his long-standing "Never Ending Tour." The singer-songwriter will kick off shows on October 11 in Irvine, California, then swing through the West Coast and Midwest before concluding on the East Coast with his last scheduled performance November 21 in Philadelphia. Also in November, be on the watch for the release of Vol. 15 in his continuing Bootleg Series. Tickets for all shows go on sale today.
5. Steph Curry Commits to the 2020 Olympics
Golden State Warriors MVP great Steph Curry has given us another reason to cheer for Team USA come next year at the Summer Olympics in Tokyo. The All-Star guard has committed to playing the games, which will make it his first appearance at the Olympics. See his full interview with Rachel Nichols above.
You Might Like
Plus: The Smashing Pumpkins return, Netflix Is a Joke Fest and more.
Plus: Maren Morris announces tour, the NFL combine and Kraftwerk turn 50.
Plus: NCAA Men's Basketball rankings, a new album from Grimes and The National hit the road