Florida Panthers Home Schedule 2019-20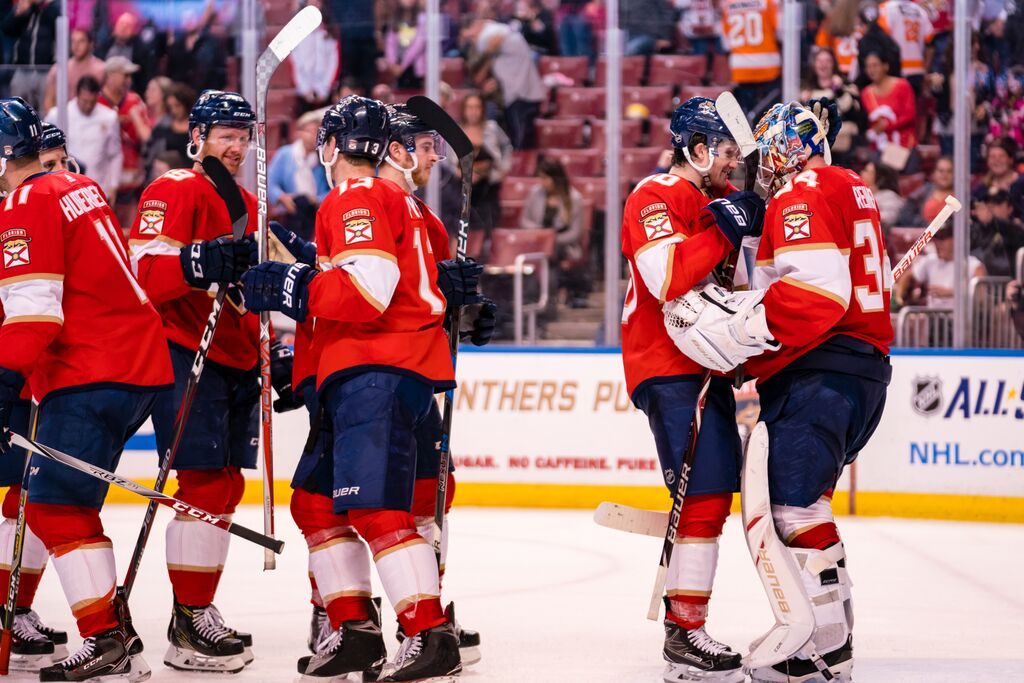 The Florida Panthers 2019-20 schedule includes 41 regular season home games. They open the home schedule against the Tampa Bay Lightning (Oct. 5). Panthers fans are in for a treat with 14 Saturday home games and five Sunday home games this season. Their home games against Metropolitan Division opponents include the Pittsburgh Penguins (Oct. 22, Feb. 8) and New York Rangers (Nov. 16, March 30).
The Panthers play a season-high 10 games at home in December. From Nov. 30 to Dec. 20, they have a franchise record nine-game homestand as they host the Nashville Predators, Minnesota Wild, Columbus Blue Jackets, San Jose Sharks, Lightning, New York Islanders, Boston Bruins, Ottawa Senators and Dallas Stars. The Cats play their final two home games of 2019 against the Detroit Red Wings (Dec. 28) and the Montreal Canadiens (Dec. 29).
Florida Panthers at BB&T Center
The Panthers were founded in 1993 and have played in the same arena in Sunrise, Florida since it opened in 1998. The building has been known as the BB&T Center since 2012. They are part of the NHL's Atlantic Division, along with the Tampa Bay Lightning, Boston Bruins, Toronto Maple Leafs, Detroit Red Wings, Montreal Canadiens, Ottawa Senators, and Buffalo Sabres.
The Panthers have two division titles and made it to the Stanley Cup® Final in the 1995-96 season. They last won their division in the 2015-16 season.
Florida Panthers Seating Chart – BB&T Center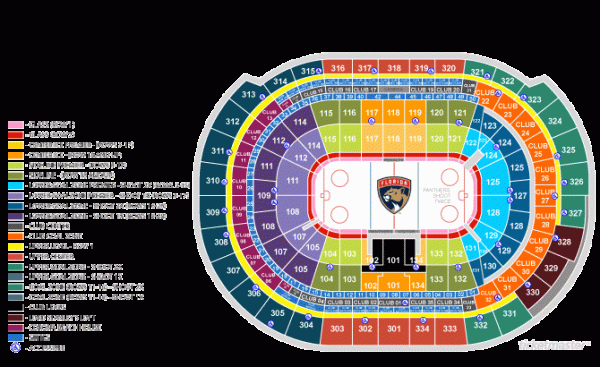 Individual game tickets for all games are available now.
Stay up to date on the Panthers all season on Twitter @FlaPanthers.
All game times are local and subject to change.
NHL, the NHL Shield, the word mark and image of the Stanley Cup, the Stanley Cup Playoffs logo, NHL Ticket Exchange, and the word mark NHL Winter Classic are registered trademarks and the NHL Winter Classic logo, NHL Heritage Classic name and logo, NHL All-Star logo, and NHL Stadium Series name and logo are trademarks of the National Hockey League. All NHL logos and marks and NHL team logos and marks depicted herein are the property of the NHL and the respective teams and may not be reproduced without the prior written consent of NHL Enterprises, L.P. © NHL 2019. All Rights Reserved.
You Might Like
One more place to catch excellent entertainment on the strip.
"The Rock" is a solid destination for an endless parade of sports, music and other entertainment.
Welcome to the home of the NHL's Blue Jackets, hosting events that cover the spectrum.