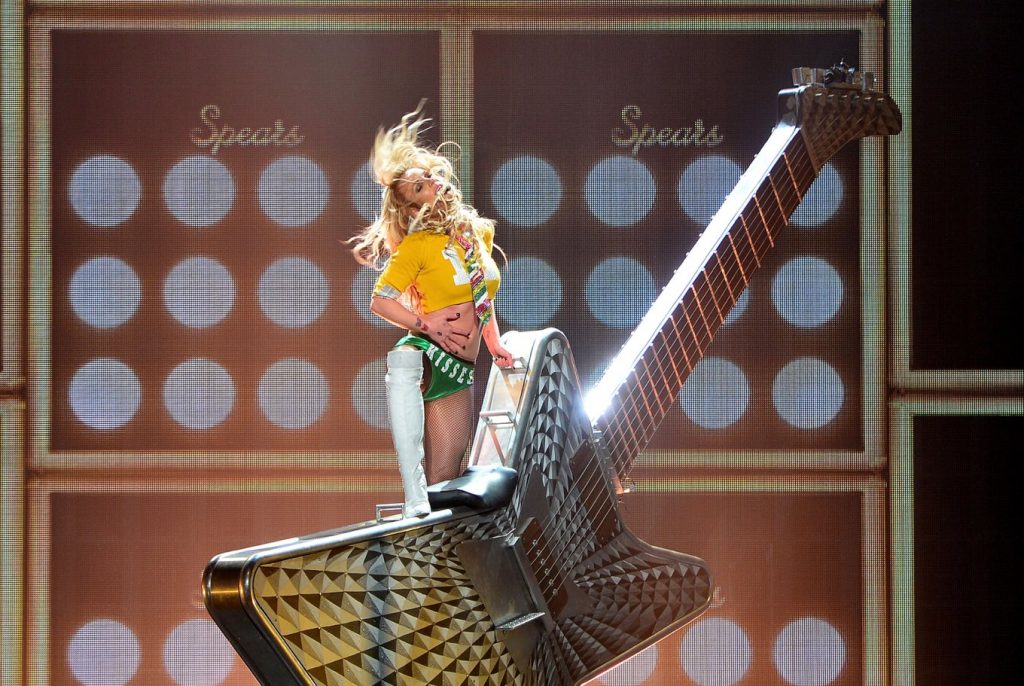 Britney Spears has the internet buzzing with excitement as she gets ready to bless us with a brand new single and her very own mobile game. The much-anticipated new track "Make Me (Ooh)"is expected to drop as early as next Friday and will be our first peek into her forthcoming new album. Fans are pumped and can't wait to bump it as they adventure around Britney's world via her new mobile game that's coming soon to a device near you.
We're over the moon about new Britney and can't wait for the pop mega-sensation to make us ooh next Sunday at the 2016 Billboard Music Awards. If her performance is anything like her explosive Piece of Me residency at Planet Hollywood in Las Vegas, it's sure to be nothing short of sensational. To help you get even more hyped for all of the action coming your way, we gathered some of the latest and greatest Britney Spears fan art to share with you for this week's #FanArtFriday. Check out all the amazing talent below:
Lovin' the super cool and unique style of the talented @Britneybyme. So many to choose from on their page, but this one sticks out as a fave!
---
It's truly amazing how @daanart__ was able to capture the essence of this provocative Britney pose with nothing but two pencils and a whole lot of talent. Great work!
---
The Comeback starring Britney Spears. Acrylic on canvas. Took about a month. @britneyspears #britneyspears #art pic.twitter.com/J3DlXH9SHo

— Kevin Ray Bennett (@KevinRayBennett) February 16, 2015
The talented @KevinRayBennett's use of color and symmetry really makes this thing pop! Very cool style.
---
A throwback to the Britney that first stole our hearts back in the days of Discmans, TRL, and Rhinestone booty shorts! Truly stunning color and detail by misssara1981.tumblr.com.
---
Love the pencil shavings that show you a little bit of the blood, sweat, and…well…pencil shavings that went into this awesome illustration! Very nice piece by the skilled @rhabiscando.
---
Thank you to the Britney Spears fan army and all of the love and hard work that went into these incredible works of art!
Heading to Vegas soon? Make Britney a part of your itinerary by checking out her incredible live show at The Axis at Planet Hollywood! See all of Britney Spears' Piece of Me Las Vegas residency dates here.