Denver Broncos Home Schedule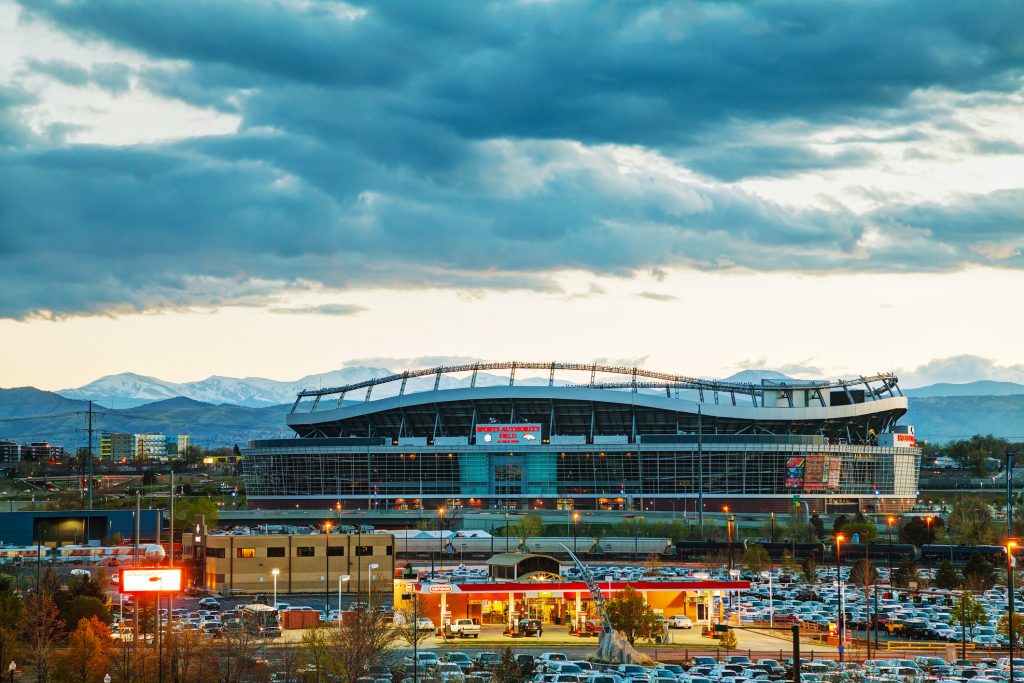 The Denver Broncos open their 2018 NFL season at home against the Seattle Seahawks (Sept. 9). Their first AFC West division home game comes in Week 2 against the Oakland Raiders (Sept. 16). Their other home division matchups are Week 4 on Monday Night Football against the Kansas City Chiefs (Oct. 1) and closing the schedule in Week 17 against the Los Angeles Chargers (Dec. 30).
The Broncos have two other prime time matchups — one in Week 7 on Thursday Night Football at the Arizona Cardinals (Oct. 18), and the other in Week 16 on Monday Night Football at the Raiders (Dec. 24). They have a bye week in Week 10.
Denver Broncos at Broncos Stadium at Mile High
The Broncos, founded in 1959, play at Broncos Stadium at Mile High in Denver, Colorado. The stadium seats more than 76,000 and opened in 2001. It is named "Mile High" due to the city's altitude of 5,280 feet. The stadium has impressively sold out every Broncos home game since it opened. Fans in the upper two decks are known to create their own "Mile High Thunder" by stomping their feet on the steel floor, which also helps keep them warm in the cold winter games.
Individual game tickets for all games are available now.
All game times are local and subject to change.
You Might Like
The best moments from the field leading up to Super Bowl LIII.
What famous fans are cheering alongside you for your favorite team?