Dallas Mavericks Home Schedule 2019-20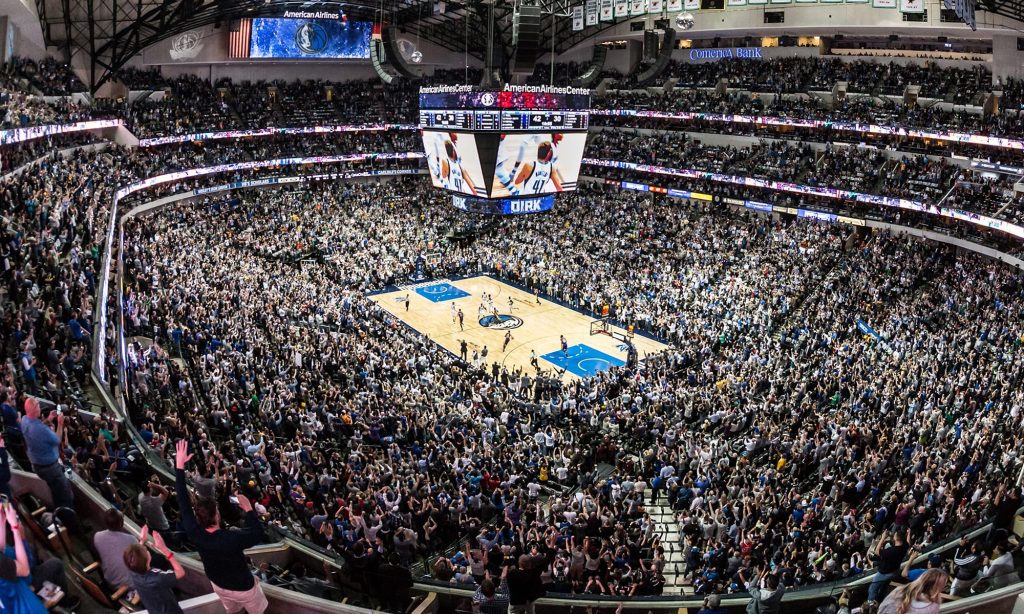 The Dallas Mavericks open and close the 2019-20 schedule at home, kicking off the season against the Washington Wizards (Oct. 23). The last home game is against the Oklahoma City Thunder (April 15), which is the only time the Thunder visit American Airlines Center this season. Another game not to miss is against the reloaded Golden State Warriors (Nov. 20). 
The Mavericks open 2020 with a six-game homestand (and 13 home games overall) between Jan. 2 – Feb. 12. They have road-heavy months in December and March. Some other key home matchups include the new-look L.A. Clippers (Nov. 26 and Jan. 21) and the L.A. Lakers (Nov. 1 and Jan. 10). A couple of important Eastern Conference games at home include the Milwaukee Bucks (March 29) and Philadelphia 76ers (Jan. 11). Dallas has less back-t0-backs this season with 13, and all are in the same time zone which bodes for a more well-rested squad.
Dallas Mavericks at American Airlines Center
The Mavericks, founded in 1980, play at American Airlines Center in Dallas, Texas. They play in the Southwest Division of the Western Conference in the National Basketball Association (NBA) with the the Houston Rockets, Memphis Grizzlies, New Orleans Pelicans, and San Antonio Spurs.
They have won three division titles, two conference championships, and one NBA championship (2011). Their team colors are royal blue, navy blue, silver and black.

Dallas Mavericks Seating Chart – American Airlines Center
Individual game tickets for all games are available now.
Stay up to date on the Dallas Mavericks all season on Twitter @DallasMavs.
All game times are local and subject to change.
You Might Like
The pros found and shared creative ways to keep their strength as sharp as ever.
The Home of the Blues celebrates music, sports and entertainment of all kinds.