Columbus Blue Jackets Home Schedule 2019-20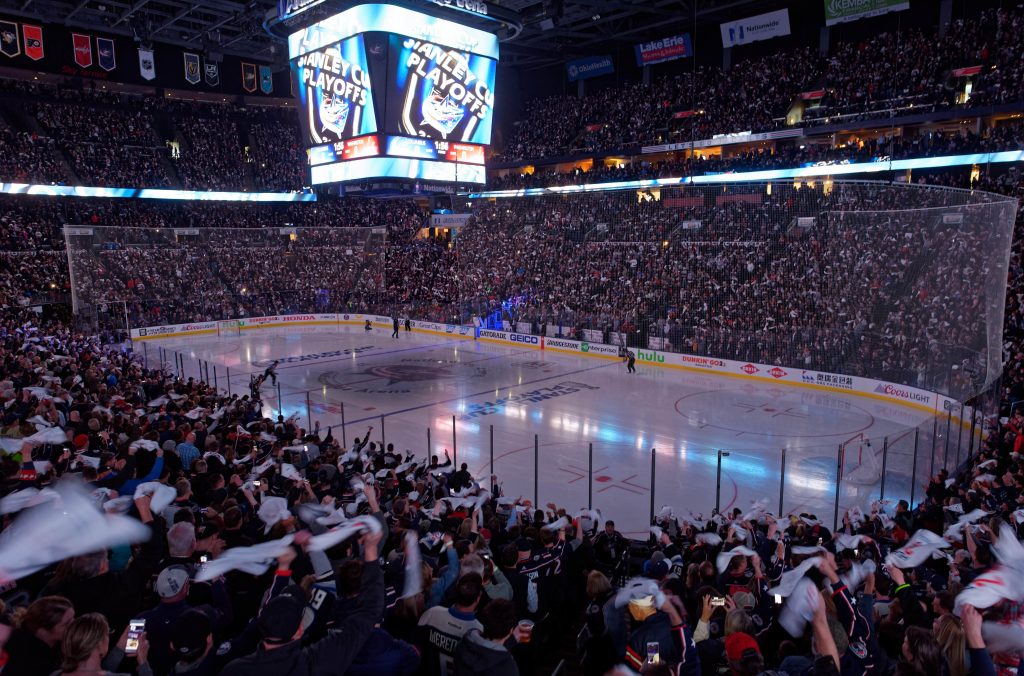 The Columbus Blue Jackets open their 2019-20 home season against the Toronto Maple Leafs (Oct. 4). They open the season with three of their first four games at home. They play every team in the NHL® at least once at home and once on the road.
The Blue Jackets play Metropolitan Division teams a total of 28 times, including 14 games at home. They have seven Friday home games, seven Saturday home games, and two Sunday home games. They have a season-high four straight home games between February 4-10, hosting the Florida Panthers, Detroit Red Wings, Colorado Avalanche, and Tampa Bay Lightning.
Some notable home games include:
Oct. 30 vs. Edmonton: Lone visit by three-time NHL® First Team All-Star Connor McDavid and the Oilers
Nov. 5 vs. Vegas: Lone visit by the Golden Knights
Nov. 15 vs. St. Louis: Lone appearance at Nationwide Arena of the 2019 Stanley Cup® Champions
Nov. 29 and Mar. 12 vs. Pittsburgh: Sidney Crosby and 2016 and 2017 Stanley Cup® Champions
Dec. 5 and Feb. 14 vs. NY Rangers: Former CBJ President of Hockey Ops John Davidson and Metropolitan rivals visit
Dec. 16 and Mar. 19 vs. Washington: Alex Ovechkin and 2018 Stanley Cup® Champions
Dec. 29 vs. Chicago: Lone visit by Patrick Kane, Jonathan Toews and the 2010, '13, '15 Stanley Cup® Champions
Dec. 31 vs. Florida: Celebrate New Year's Eve
Jan. 14 vs. Boston: Lone home game vs. 2019 Eastern Conference Champions in a rematch of 2019 2nd round opponents
Feb. 10 and Apr. 2 vs. Tampa Bay: NHL® MVP Nikita Kucherov and the Lightning visit in rematch of 2019 1st round playoff series
Columbus Blue Jackets at Nationwide Arena
The Blue Jackets, founded in 2000, play at Nationwide Arena in Columbus, Ohio. They are members of the Metropolitan Division of the Eastern Conference, along with the Carolina Hurricanes, New Jersey Devils, New York Islanders, New York Rangers, Philadelphia Flyers, Pittsburgh Penguins, and Washington Capitals. The Blue Jackets have made the Playoffs for the past three seasons, and five times overall since entering the league as an expansion team in 2000.
Columbus Blue Jackets Seating Chart – Nationwide Arena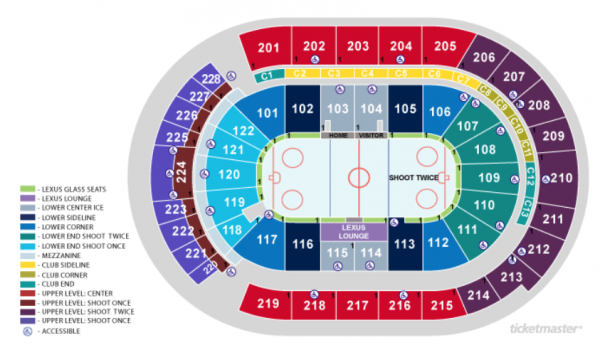 Individual game tickets for all games are available now.
Stay up to date on the Blue Jackets all season on Twitter @BlueJacketsNHL.
All game times are local and subject to change.
NHL, the NHL Shield, the word mark and image of the Stanley Cup, the Stanley Cup Playoffs logo, NHL Ticket Exchange, and the word mark NHL Winter Classic are registered trademarks and the NHL Winter Classic logo, NHL Heritage Classic name and logo, NHL All-Star logo, and NHL Stadium Series name and logo are trademarks of the National Hockey League. All NHL logos and marks and NHL team logos and marks depicted herein are the property of the NHL and the respective teams and may not be reproduced without the prior written consent of NHL Enterprises, L.P. © NHL 2019. All Rights Reserved.
You Might Like
One more place to catch excellent entertainment on the strip.
"The Rock" is a solid destination for an endless parade of sports, music and other entertainment.
Welcome to the home of the NHL's Blue Jackets, hosting events that cover the spectrum.