Chicago Bulls Home Schedule 2019-20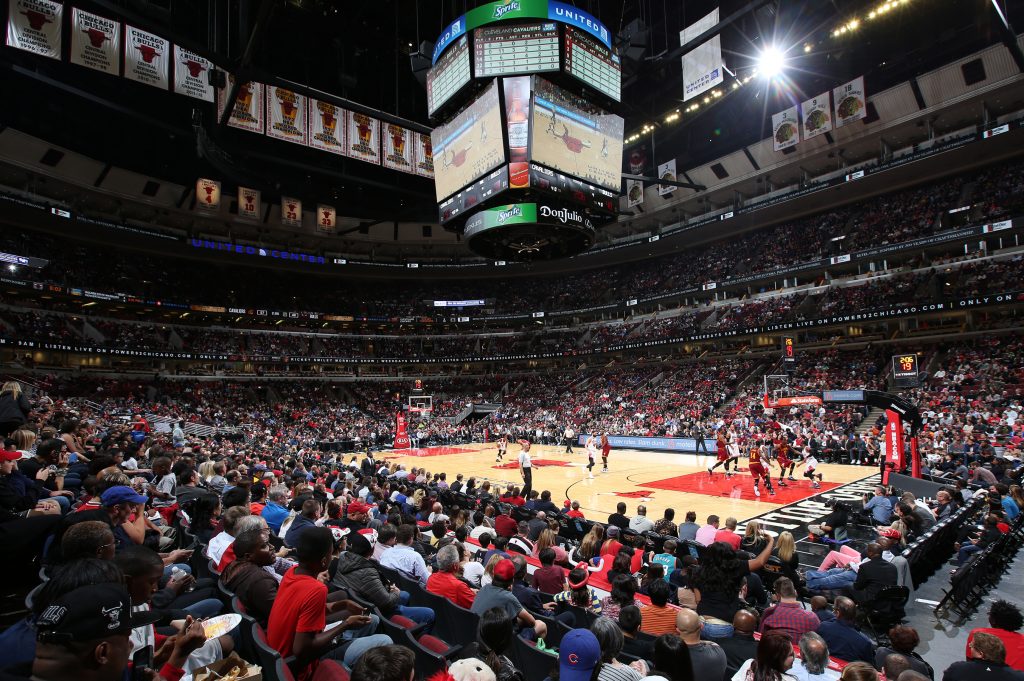 The 2019-20 season for the Chicago Bulls begins on the road but their home opener is against the defending NBA Champion Toronto Raptors (Oct. 26). It's the first of two regular season appearances for the Raptors in the Windy City. 
Prominent Bulls home games include the Los Angeles Lakers (Nov. 5), Houston Rockets (Nov. 9), Milwaukee Bucks (Nov. 18 and Dec. 30), Golden State Warriors (Dec. 6), LA Clippers (Dec. 14), and New Orleans Pelicans (Feb. 6). The NBA All-Star game comes to Chicago for a third time on Feb. 16. The Bulls will play 12 back-to-back sets this season after 14 last season. The longest road trip to the Western Conference is a rare one late in the season season into April.
Chicago Bulls at United Center
The United Center has been home to the Chicago Bulls since 1994 and features 20,917 great seats for home games. The arena has hosted a number of blowout events, including three NBA Finals, the NCAA and Big Ten Tournaments, and an array of major concerts. This season the Bulls feature a very deep roster of young stars, including Lauri Markkanen, Zach LaVine, Thaddeus Young, Otto Porter Jr., Kris Dunn and Wendell Carter.
Individual game tickets for all games are available now.
Stay up to date on the Bulls all season on Twitter @chicagobulls.
All game times are local and subject to change.
You Might Like
The pros found and shared creative ways to keep their strength as sharp as ever.
The Home of the Blues celebrates music, sports and entertainment of all kinds.