Charlotte Hornets Home Schedule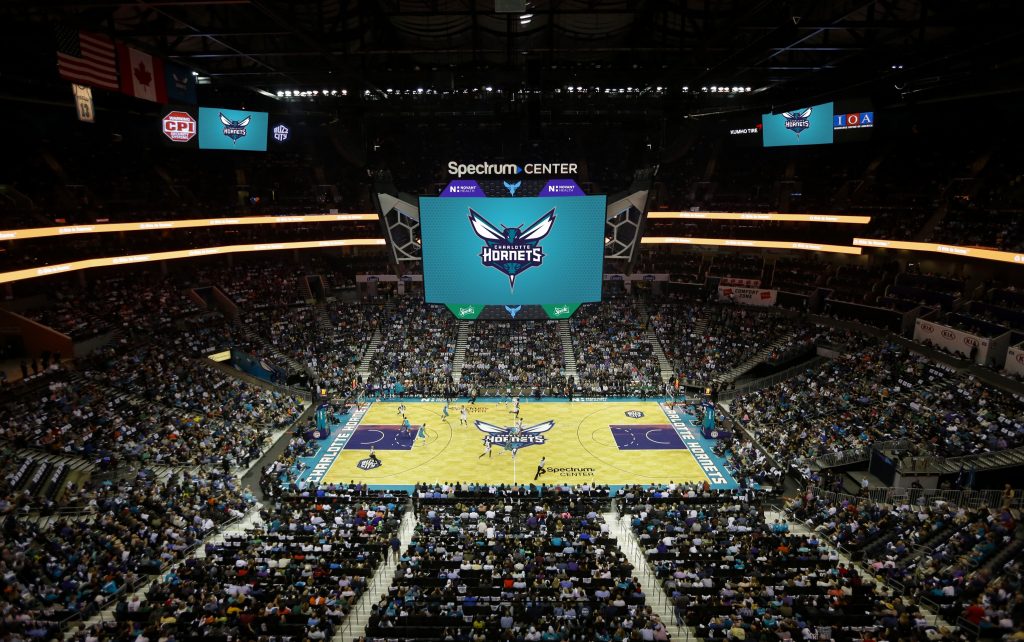 The Charlotte Hornets tip off the 2018-19 NBA season with a home date against the Milwaukee Bucks (Oct. 17). The Hornets have a road-heavy schedule to start the season, but the first month does include dates against the Oklahoma City Thunder (Nov. 1), Philadelphia 76ers (Nov. 17), and Boston Celtics (Nov. 19). The New York Knicks (Dec. 14) and Los Angeles Lakers (Dec. 15) come through town during a December home stand.
Late February sees the Hornets play the Golden State Warriors (Feb. 25) and Houston Rockets (Feb. 27), last season's top two teams, just two days apart. Another late-season home stand sets up successive games against the Philadelphia 76ers (March 19), Minnesota Timberwolves (March 21), and Boston Celtics (March 23). Charlotte closes the season at home against the Orlando Magic (April 10).
Charlotte Hornets at Spectrum Center
The Hornets are the main tenant at Spectrum Center, owned by the city of Charlotte, in North Carolina. NBA basketball returned to Charlotte in 2004, when the Charlotte Bobcats entered the league as an expansion team following the original franchise's relocation in 2002. The Bobcats qualified for the playoffs in the 2009-10 and 2013-14 seasons, and eventually reclaimed the Hornets team name from New Orleans. The Hornets last made the playoffs in the 2015-16 season. Their home arena seats 19,077 for NBA games.
Individual game tickets for all games are available now.
Stay up to date on the Hornets all season on Twitter @hornets.
All game times are local and subject to change.