Charlotte Hornets Home Schedule 2019-20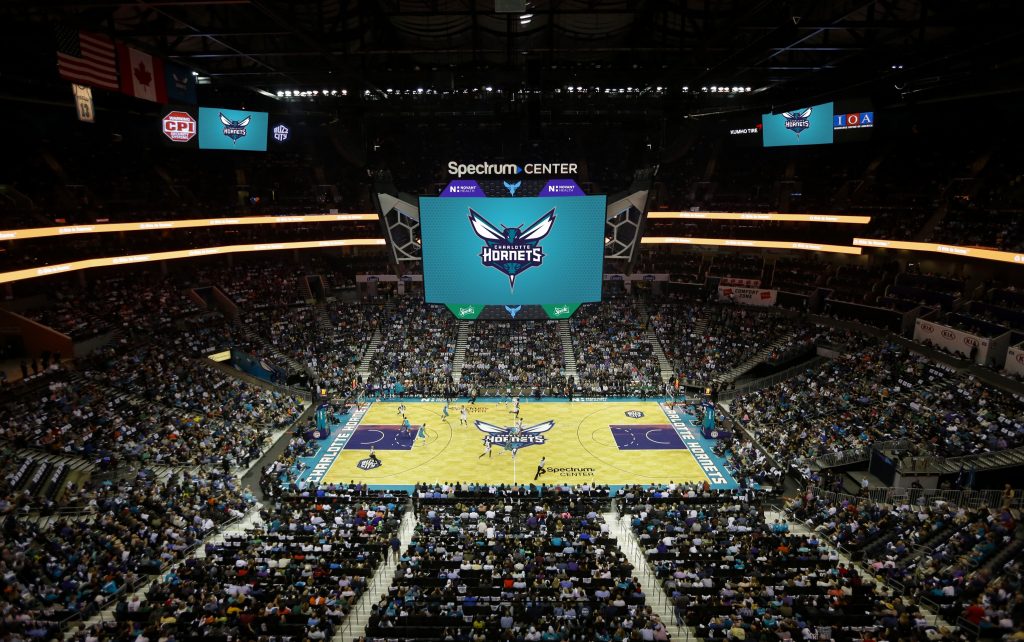 The Charlotte Hornets tip off the 2019-20 NBA season with a home date against the Chicago Bulls (Oct. 23). Their next game is also at home against the Minnesota Timberwolves (Oct. 25). 
The longest homestand of the season for the Hornets is five games from Dec. 2-10. They play the Orlando Magic (Jan. 20) in their first Martin Luther King Jr. Day game since 2016. Charlotte and Milwaukee play in Paris on Jan. 24 in the NBA's first-ever regular season game in France. It counts as a home game for the Hornets.
Charlotte Hornets at Spectrum Center
The Hornets are the main tenant at Spectrum Center, owned by the city of Charlotte, in North Carolina. NBA basketball returned to Charlotte in 2004, when the Charlotte Bobcats entered the league as an expansion team following the original franchise's relocation in 2002. The Bobcats qualified for the playoffs in the 2009-10 and 2013-14 seasons, and eventually reclaimed the Hornets team name from New Orleans. Their home arena seats 19,077 for NBA games.
Charlotte Hornets Seating Chart – Spectrum Center
Individual game tickets for all games are available now.
Stay up to date on the Hornets all season on Twitter @hornets.
All game times are local and subject to change.
You Might Like
See the Memphis Grizzlies' schedule at FedExForum and get tickets for your favorite NBA games.
Browse the Orlando Magic schedule at Amway Center and find NBA tickets.
Check out the Washington Wizards' schedule at Capital One Arena and can't-miss games.