Carolina Hurricanes Home Schedule 2019-20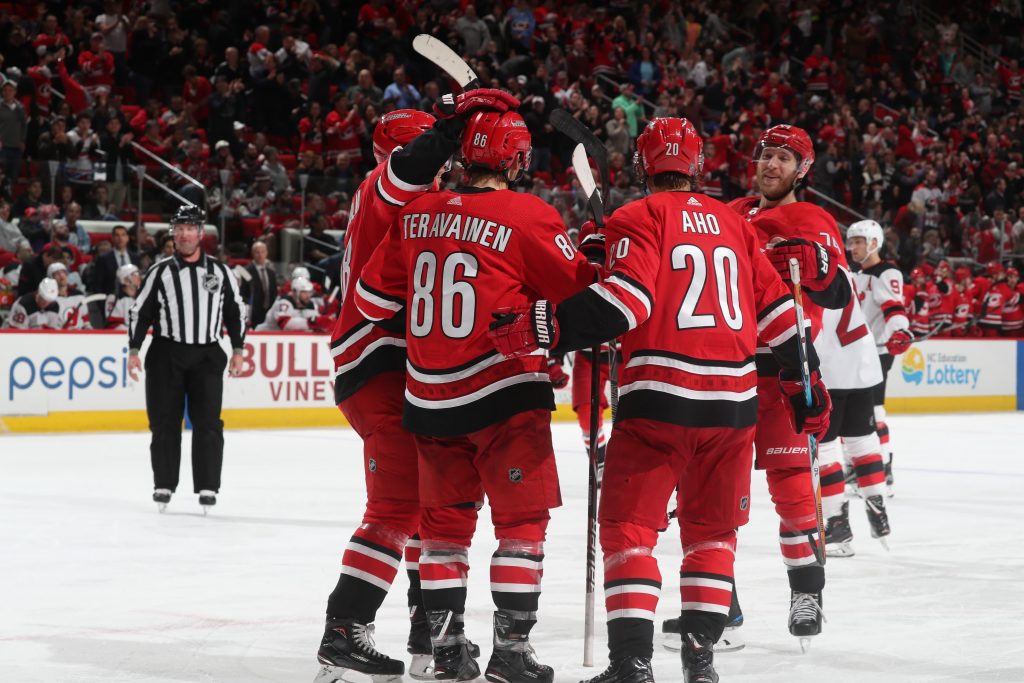 The Carolina Hurricanes start the 2019-20 season against the Montreal Canadiens (Oct. 3). Fans will be happy to hear they play 27 of their 41 home games on Fridays, Saturdays or Sundays. 
Their home schedule features four homestands of three games or more, including a seven-game homestand from Dec. 28 to Jan. 11. That homestand begins a stretch where the Hurricanes play 12 out of 14 games at home, concluding with an afternoon game on Super Bowl Sunday against the Vancouver Canucks (Feb. 2). 
The Hurricanes play 11 games against 2019 Stanley Cup® Playoff opponents. They have one home game against the Stanley Cup® Champion St. Louis Blues (March 19). For the second straight season, they will return from the bye week with a home game against the Vegas Golden Knights (Jan. 31).
Carolina Hurricanes at PNC Arena
The Hurricanes, founded in 1972, play at PNC Arena in Raleigh, North Carolina. They are a member of the Metropolitan Division in the Eastern Conference, along with the Washington Capitals, Pittsburgh Penguins, Philadelphia Flyers, Columbus Blue Jackets, New Jersey Devils, New York Islanders, and New York Rangers.
The Hurricanes have won three division titles and two conference championships. They advanced to the Stanley Cup® Final in 2001-02 and won the Stanley Cup® Championship in 2005-06.
Carolina Hurricanes Seating Chart – PNC Arena

Individual game tickets for all games are available now.
Stay up to date on the Hurricanes all season on Twitter @NHLCanes. 
All game times are local and subject to change.
NHL, the NHL Shield, the word mark and image of the Stanley Cup, the Stanley Cup Playoffs logo, NHL Ticket Exchange, and the word mark NHL Winter Classic are registered trademarks and the NHL Winter Classic logo, NHL Heritage Classic name and logo, NHL All-Star logo, and NHL Stadium Series name and logo are trademarks of the National Hockey League. All NHL logos and marks and NHL team logos and marks depicted herein are the property of the NHL and the respective teams and may not be reproduced without the prior written consent of NHL Enterprises, L.P. © NHL 2019. All Rights Reserved.
You Might Like
One more place to catch excellent entertainment on the strip.
"The Rock" is a solid destination for an endless parade of sports, music and other entertainment.
Welcome to the home of the NHL's Blue Jackets, hosting events that cover the spectrum.