Boston Celtics Home Schedule 2019-20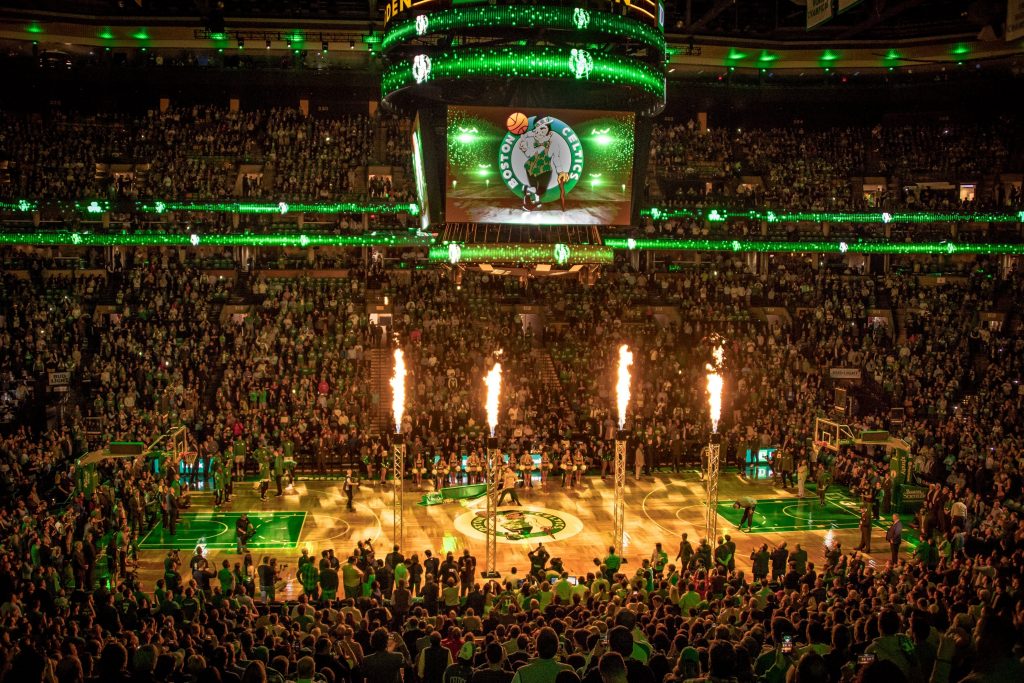 Opening night for the Boston Celtics in 2019-20 at TD Garden starts off with a bang against the NBA defending champion Toronto Raptors (Oct. 25). Boston hosts the Milwaukee Bucks (Oct. 30) five days later in a rematch from the 2019 Eastern Conference Semifinals. 
In 2020, the Celtics host an elite group of Western Conference teams. Headline the season-high nine-game home schedule in January is the Los Angeles Lakers (Jan. 20), Golden State Warriors (Jan. 30), and LA Clippers (Feb. 13). 17 of Boston's 41 home games come in December and January, including the Philadelphia 76ers (Dec. 12) and New Orleans Pelicans (Jan. 11). The Celtics enjoy a home-heavy schedule to end the regular season with seven of their final 10 games at TD Garden. Six of those are against playoff teams, including the Portland Trail Blazers (March 27), Orlando Magic (April 3), Bucks (April 5), and Indiana Pacers (April 8). They end the 2019-20 regular season by hosting the Chicago Bulls (April 15).
Boston Celtics at TD Garden
The Boston Celtics, founded in 1946, have played at TD Garden since 1995. The Garden is built directly over MBTA's northern train and subway hub, North Station—which is also how some locals refer to the neighborhood around the arena. The Garden seats more than 18,000 people for NBA games, and 17,500 for its other flagship team, NHL's Boston Bruins. (The venue also hosts ice skating and other special events.) The Celtics have won 17 NBA championships and have played in the Finals 21 times.
Individual game tickets for all games are available now.
Stay up to date on the Celtics all season on Twitter @Celtics.
All game times are local and subject to change.
You Might Like
The pros found and shared creative ways to keep their strength as sharp as ever.
The Home of the Blues celebrates music, sports and entertainment of all kinds.