Behind The Scenes With Ballroom Dance Bros Maks And Val Chmerkovsky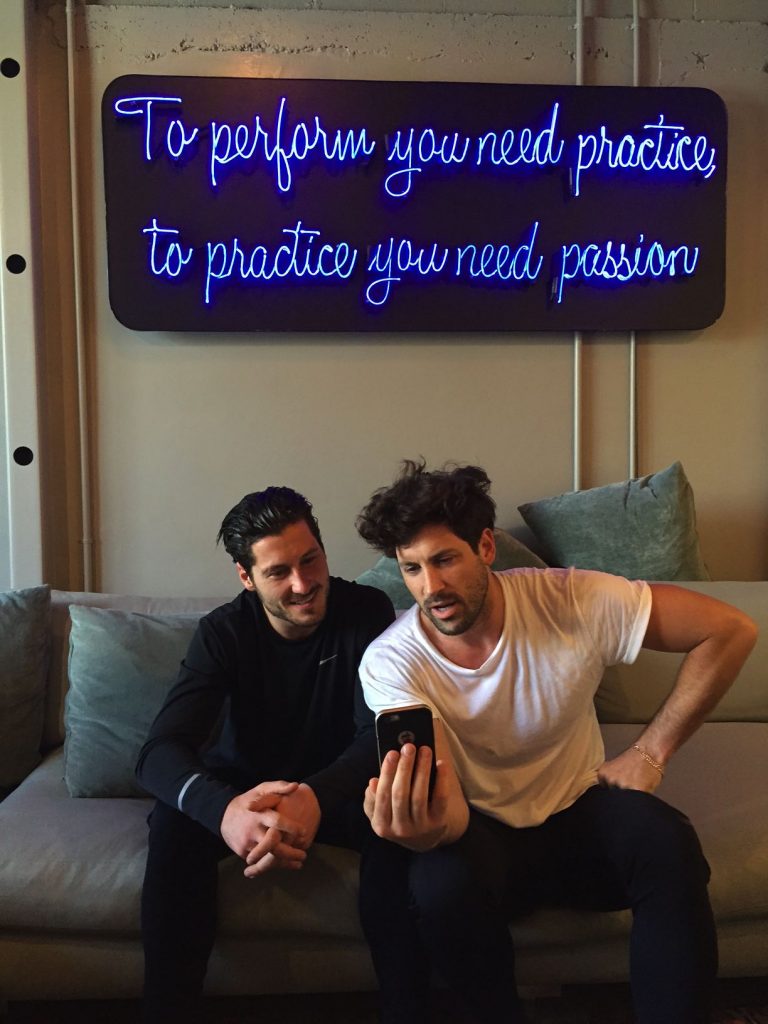 Put on your dancing shoes, because ballroom dance heartthrobs Maks and Val Chmerkovsky are hitting the road with their new show Maks & Val Live On Tour: Our Way. The brothers won over fans on Dancing with the Stars with their red-hot moves and charming personalities, and now they're telling their story their way with a new stage spectacular. With its unique combination of narrative, comedy, and wildly diverse dance styles performed to perfection, the show has all the right moves, and we can't wait to see Maks and Val strut their stuff on tour.
The pair has been busy pouring a ton of heart and soul into the project, so we were thrilled when they took some time out of their rigorous rehearsal schedule for a Facebook Live session and tour of their staging studio. Check out the video below for more on the tour, their views on family, and the smell of their rehearsal studio (eek!), and don't miss Maks and Val as they bring their journey to life on tour.
Ticketmaster connects you with the artists you love—get the scoop about upcoming live hang sessions with your favorite artists, and follow @Ticketmaster on Facebook, Twitter, Snapchat, IG, and Pinterest for more exclusive content.
Tags